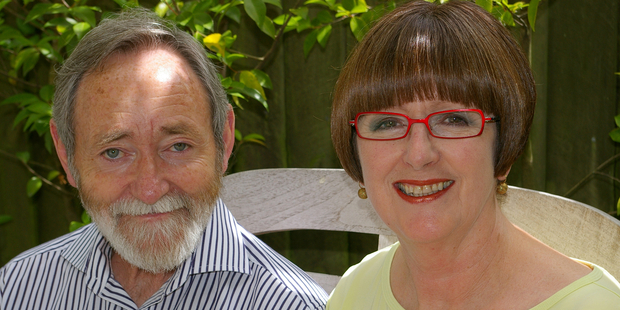 Stephanie May was buying her husband a card for their 46th wedding anniversary when she received a phone call telling her he had died while motor racing.
Len May, 68, from Devonport in Auckland, was driving his treasured 1961 Formula Junior Cooper in a vintage car event at Hampton Downs, Waikato, last week when he struck a wall.
Witnesses said he made no attempt to slow down or turn. A medical event is believed responsible.
"When I got the call from police telling me Len was gone, I was in a shop looking at a funny card for him to celebrate our anniversary," Stephanie May said.
"Len loved his cars but I still can't take in what has happened. He died about half an hour after the crash from injuries sustained in the accident. We don't know as yet what preceded the crash but I would like to believe he was not conscious when he left the track."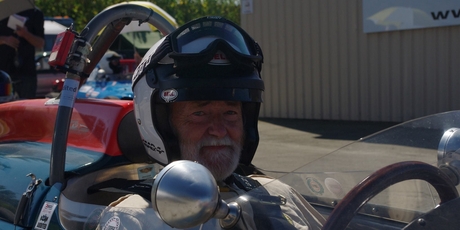 He was farewelled on Friday with a funeral in Devonport. The final song played at the service was Billy Joel's Only the Good Die Young.
"Len had a great sense of humour and enjoyed life," Stephanie said. "We laid a laurel wreath on his coffin because although he didn't win anything major during his time motor racing, he is our world champion."
The Mays moved to Auckland from Christchurch in December 2011 after their bed-and-breakfast business and house were lost in the earthquake in February. They had previously run pharmacies for years.
"We lost our home, business and suburb and we lived with friends for months before moving to Auckland," Stephanie May said.
"The house was munted but we managed to rescue Len's racing car, and he also went back and retrieved some of my personal belongings after he was told not to.
"It was me who wanted to move north because I could no longer trust the earth under my feet. But Les got right into the spirit and bought his first pair of shorts and sandals. He loved the Devonport life, but before that he was the sort of bloke who would wear boots in Bali, regardless."
The devoted family man was born in London but moved to New Zealand in 1959 with his family. He is survived by Stephanie, their adult children Rebecca and Andrew and grandchildren Calix and Jola.