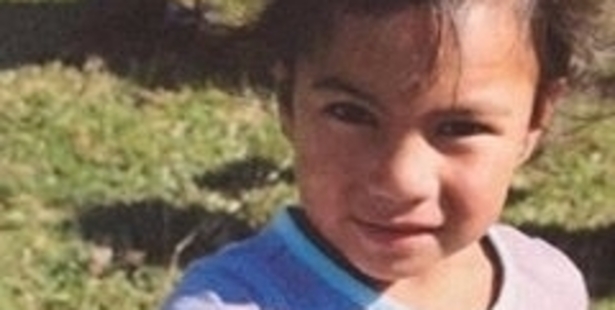 An East Coast family whose children have run free in the rugged outdoors for generations say they need to change after 4-year-old Tapu Te Ariki Aio Baker died beneath a tractor as she went to pick fruit with her grandmother.
Police are investigating the tragedy on a farm near Ruatoria on the afternoon of February 26. Whatever the outcome, Tapu's uncle Kevin Baker said the family needed to do things better.
"We are [responsible as a whanau]. She was given to us and now she's gone. No matter what ruling [police] make, we've let her down and fallen short and now she's gone.
"Even though we've ridden on tractors like that for generations, there's other ways we can approach things nowadays. It's sad that it's taken losing one of our babies for us to see this, but it's even sadder if we don't see it afterwards."
Tapu and her two older siblings had been riding in the bucket at the front of the tractor, which was being driven by their 64-year-old grandmother.
"They'd gone and got fruit the day before but she wasn't allowed to go with the older ones. But that day she was allowed to go," Baker said.
"Once [her grandmother] went past and realised the baby had fallen out, she knew the damage was done and she couldn't change nothing. She just broke down on the road next to the baby."
Tapu loved the outdoors and could often be seen feeding animals or helping her dad in the garden.
"She was really tomboy-ish," Baker said, "and just prior to all of this happening, the girl really started to blossom - wearing dresses and looking all pretty. That side really started to come out."
Tapu's immediate family were deeply affected by their loss.
"They live just by candlelight and stuff at their house so it's quite a tight little whanau unit, so as soon as someone's not there they're going to notice there's only six people in the house instead of seven," Baker said.
"I think they're really starting to notice she's gone, now that it's a quiet time. They've got a missing person at their table, missing person in the bed."
Hundreds attended Tapu's tangi at Hiruharama Marae on March 1.
Senior Sergeant Maui Aben, of Gisborne police, said the investigation was being carried out with input from the serious crash unit.
"We're looking to see whether or not we are going to lay any charges and that's why we are investigating."