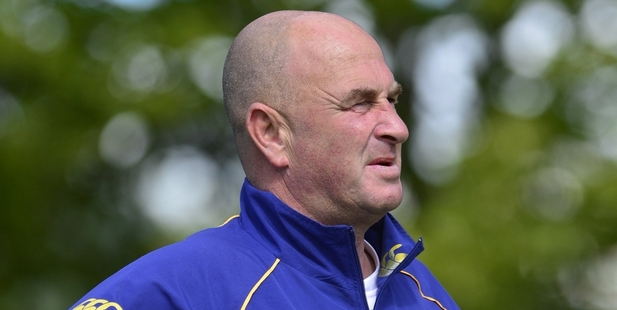 Cricket coach Vaughn Johnson has resigned from Otago Cricket after failing to repay a large amount of money.
The sum involved is understood to be about $150,000.
Johnson, 53, took sick leave for a stress-related illness early this month and has been at Wakari psychiatric hospital in Dunedin since around Wednesday last week.
The Herald understands a large sum of money, which formed a business deal between a Dunedin businessman, loosely connected to the Otago side, and Johnson has not been repaid.
A misconduct hearing is likely to be held.
Otago Cricket chief executive Ross Dykes last night said the nature of the complaint represented a serious breach of trust.
"The association was made aware of an allegation involving Mr Johnson and raised it with him.
It has since accepted his resignation," said Dykes.
"This has been a very sad and disappointing episode for all concerned."
Asked how Johnson was faring, Dykes said: "It is a delicate subject when it comes to health, but he has to spend a bit of time recuperating and recovering."
Dunedin-born Johnson apologised for his conduct.
"I have made some very bad decisions around my personal finances which have compounded to a point where I have let down Otago Cricket and myself," he said.
"I sincerely regret my actions and must now concentrate on restoring my health so I can do my best to make amends."
Johnson, a seam bowler who took 64 wickets in 27 first-class games for Otago and played 20 one-day games for the province, joined Otago as head coach in June 2011.
He replaced Mike Hesson, who is now New Zealand head coach. Last April, Johnson's contract was extended by another two years.
It was Johnson's second stint as Otago coach; he first had the job between 1995 and 1997.
Johnson guided Otago to the HRV Cup domestic T20 title in 2012-13, and took them to the Champions League tournament in India late last year.
He was Wellington's coach between 2000 and 2006, during which the team won two first-class titles, a one-day title and four of the now-defunct Cricket Max competitions.
He was regarded warmly for his work with the players at that time and at Otago.
Johnson had become a well-regarded bowling coach, and had positions at New Zealand Cricket, including that of a specialist fast bowling coach from 2007 to 2010.
In 2003, Johnson was one of three provincial coaches sent on New Zealand's tours of India and Pakistan to gain experience at international level.
Johnson's job as Otago head coach has been filled temporarily by Nathan King from early this month.
There are four rounds of the 50-over Ford Trophy and finals to round off the domestic season.
New Zealand Cricket last night said it did not want to comment on the matter.