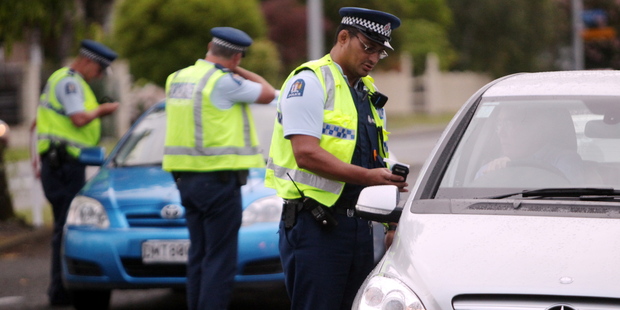 Zero tolerance rules which penalised youths for drinking any alcohol before driving should be extended to under-25-year-olds, lobby groups have told MPs considering stricter drink-driving laws.
Submitters broadly supported a law change which would introduce infringement notices for people who were caught driving with a blood-alcohol content of between 50mg and 80mg of alcohol per 100ml of blood.
But some submitters told a select committee yesterday that the legislation could go further.
Several groups including the Salvation Army and Alcohol Healthwatch said that New Zealand should set a long-term goal of banning any drinking before driving.
This zero tolerance approach was introduced for people under 20 years old in August 2011, and in the following year the number of youth convictions for drink-driving halved.
Others submitters said a zero limit should only be introduced for the most at-risk group.
Drivers aged 20 to 24 were responsible for nearly a quarter of drink-driving convictions and close to a third of fatal alcohol-related crashes.
Manurewa Action Team spokesman Simeon Brown said: "They are the drivers ... who we need to be working to create a culture of change around drinking and driving."
Transport Minister Gerry Brownlee said the youth limit appeared to have been a successful deterrent.
Asked whether it should be extended, he said he would leave it to the committee to consider the recommendation.
Transport officials considered a zero limit for 20 to 29-year-olds, but decided against it because they felt it would be too costly and would only offer a short-term solution to New Zealand's drink-driving problem.
A zero limit for truck drivers and motorcyclists was also rejected because the prevalence of alcohol-related crashes involving these forms of transport was not significantly higher than cars.
The select committee heard some highly personal accounts, both from people who had lost members of their families in alcohol-related crashes but also people who had been caught driving while intoxicated.
Youth worker Eugene Ryder, who was convicted four times for drink-driving 15 years ago, said if the lower limits were in place then he would have caught the bus.
Drink-drivers by age
15-19 - 3865(14.5%)
20-24 - 6116(22.9%)
25-29 - 4151(15.5%)
30-34 - 2872(10.8%)
35-39 - 2359(8.8%)
40-44 - 2345(8.8%)
45-49 - 1884(7.1%)
50-54 - 1372(5.1%)
55-59 - 826(3.1%)
60+ - 875(3.3%)
(Ministry of Transport, 2012)