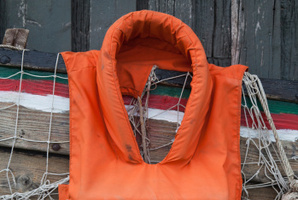 A commercial fisherman who drowned off the coast of Timaru was likely thrown into the water when his boat capsized in rising winds, a coroner has ruled.
Peter McKinlay Hunter, 58, went missing as he began his return from a lone early morning fishing trip on November 23, 2011.
He sent a text message to his wife at 12.32pm, saying he was "heading home", but never made it back to shore.
His body was found the next day by a local fishing boat, approximately 5.6 nautical miles from Timaru.
A post-mortem examination found he died of drowning despite wearing a life-jacket when his body was discovered.
However, his life-jacket had been insufficient for off-shore conditions, the inquest into his death heard. The type 402 vest was described as "not suitable for off-shore use or working in isolation", as Mr Hunter had been at the time of his death.
It also heard how Mr Hunter would not routinely wear a life-jacket, indicating he was aware of a heightened risk at the time.
The emergency position indicating beacon (EPIRB) on board the vessel was fixed inside the wheelhouse, and would require removal and manual activation in an emergency, the inquest was told. It meant, once he was in the water, he was unable to raise the alarm.
Mr Hunter's vessel, Journeyman, capsized throwing him into the Pacific Ocean, Coroner Richard McElrea ruled. This was likely caused by a sudden wind change, described by a fisherman in the same vicinity as a "short, sharp northerly heave".
"This has impacted on the superstructure of the Owenga class vessel, the stability of which is likely to have been affected by his use of an above deck gantry and drum net roller," the coroner's report said.
Mr McElrea made a number of recommendations in his ruling, saying that Mr Hunter's case had highlighted the need to ensure appropriate life-vests were used and waterproof communication devices were carried.
He asked the Minister of Transport Gerry Brownlee to consider making it compulsory for commercial fishing vessels to carry and appropriately install a float-free EPIRB, and life-jackets appropriate for the location and the number of people on board.
Maritime New Zealand was also asked to publicise the findings as part of its safety programme.
- APNZ