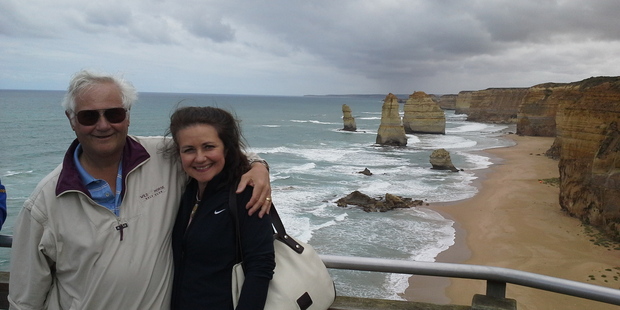 A retired US police officer has offered a reward for his memory card to be returned after his camera was stolen in Taupo.
Richard Daley and his wife Jo Ann were visiting the Huka Falls look-out on Sunday when Richard bent under the dashboard to investigate how to turn off the rear windscreen wiper in their rental car.
The tourists, from Wisconsin in the US, were approached by a British couple travelling in a white van with two other adults and two children who offered to help them before asking them a number of questions.
Mr Daley had left his brand new Sony HD video camera, which he had bought days before heading on the trip for $500, on the car bonnet while fixing the car and it had gone when he next looked for it.
They could not find it anywhere when they retraced their footsteps and the retire Policeman feared they had been purposely distracted him so it could be stolen.
The tourists were on the last few days of a month long holiday around Australia and New Zealand and had lost about 50 photos and five hours of video footage from the "trip of a life time" which had been stored on the memory card.
Mr Daley said he was not worried about getting the camera back, but was desperate to have the memory card returned. He was offering a what he called a "substantial reward" of $200 to anyone who returned the memory stick with the photos and video footage.
The memories caught on camera included the keen golfer's tour of The Royal Melbourne Golf Course, playing a couple of rounds with the club's chief executive and a visit to the Tasmania Golf Club.
It also had shots of the couple celebrating their 37th wedding anniversary at a restaurant in Melbourne, footage from the Great Ocean Drive in Victoria and Rainbow Springs in Rotorua.
"These were very precious to us. I'm not implying that individual had specifically distracted us with a lot of questions and maybe that someone in their party lifted it.
It's my carelessness really that caused this whole thing. I guess the only thing I do know is if it's missing and it's not there then someone has taken it and somebody has a choice that they know it's a found item and it would be wonderful."
The couple return home today.