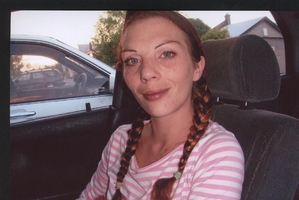 The Mongrel Mob prospect accused of murdering Christchurch woman Ngatai 'Mellory' Manning has been found guilty by a jury in the High Court at Christchurch.
Mauha Huataki Fawcett, known within gang circles as 'Muck Dog', denied murdering Miss Manning, 27, on December 18, 2008.
But the Crown said the 26-year-old either took part in her brutal slaying at a gang pad that night or was party to it.
A jury of six men and six women took just under six hours over two days to return its unanimous verdict at the High Court in Christchurch today.
There were gasps of "yes" from a full public gallery as the jury's verdict was announced.
Justice David Gendall thanked the jury for their work.
Fawcett will be sentenced on May 1.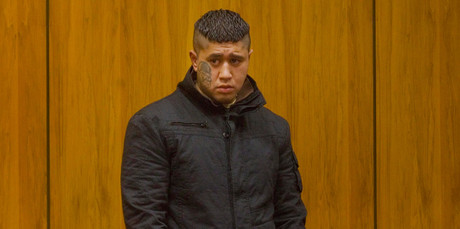 Outside court Miss Manning's brother Rob said he was "absolutely ecstatic" with the outcome.
"It's exactly what we were hoping for. It's just huge relief. There were a lot of butterflies going on in the courtroom, from our side anyway, so yeah, just really happy."
He said the guilty verdict provided some closure, but because the investigation remains open it's just the "first step".
He and his mother Sharon sat through much of the evidence and admitted some of it had been hard to stomach.
"Even in the most gruesome movies, there's nothing like the injuries she sustained," Rob said.
"It's terrible what happened to her. I didn't know the full extent of what happened and obviously we heard a bit of the injuries there, and it's hard to think of us growing up, and her being my sister. It's not nice for anyone."
But they endured the evidence to "get answers on exactly what happened".
He praised police for an "amazing job" in getting the "right result" today.
The prostitute was picked up by gangsters at her usual spot at Christchurch's red light district in what the Crown alleged had been a pre-planned and well-organised hit by the Aotearoa chapter of the Mongrel Mob where Fawcett would earn his gang patch.
She was driven the short distance to the Mob's pad at Galbraith Ave.
They took her inside a shed, turned up loud music, before raping her and beating and stabbing her with various weapons.
Once she was dead, they stood around her mutilated body and shouted 'Sieg heil' and barked like dogs, the four-week trial heard. The Crown contended that mobsters, including Fawcett, dumped her naked body in the Avon River just a few hundred metres away.
Miss Manning's partially naked body was discovered floating in the Avon River by a kayaker the day after she was killed.
It was the third prostitute murder in the city in as many years, but its brutality shocked senior, experienced investigators.
Fearing the gang would dob him in to police or else take him out over fears he would talk to police, Fawcett fled the city.
Over a series of police interviews, he incriminated himself in the killing, but later back-tracked. The Crown alleged he also made a confession to a former Mongrel Mob member, saying he had stabbed Miss Manning once.
During the trial he conducted his own defence, with assistance by an amicus curiae, and said he had lied throughout the interviews. He also claimed police had pressured and "coached" him into making false confessions.
Fawcett, who has a British bulldog tattooed on his face, said he hadn't been at the gang pad that night and denied having anything to do with her murder but the jury today rejected his version of events.
Police: Investigation remains open
Police today confirmed the investigation into Miss Manning's death remains open.
"It's very clear in evidence of this trial that there were other people involved in this murder and we certainly intend to bring those people to justice," said investigation head Detective Inspector Greg Williams, who welcomed the verdict.
"Firstly, I'd like to say that I think the verdict this morning will bring some measure of relief to the family of Mellory. But I stress also this is an ongoing investigation.
"We continue to gather evidence. As you are aware we do have a full profile of one of the offenders, and I'm confident that eventually that person will be identified."
He thanked the public who came forward and gave information in the case, whose "huge contribution cannot be underestimated".
"This has been a five-year investigation for our team and the result we got today has really come about by the methodical, logical and hard work of my core investigation team so I want to pay particular tribute to them.
"To the family of Mellory Manning, I know Mellory's death has created a huge hole for the family but I want to pay particular tribute to their courage and patience through this five-year investigation."
Mr Williams said that the full DNA profile, relating to an unknown man known through by the trial as 'Male B', is probably closely associated to the Aotearoa Mongrel Mob or the Mongrel Mob at large.
"We've been in the process of obtaining a large amount of samples both within the Mongrel Mob and also from members of the public," he said outside court today.
"We believe this person is clearly involved in this murder.
"We have to sit back now and reassess the evidence we currently have as a result of this."
Murder had 'very profound' effect on working girls
Anna Reed, Christchurch coordinator of the New Zealand Prostitutes Collective, said Miss Manning's murder had a "very profound" effect on the working girls at the time.
It prompted some of them to give up street working, although others had since taken their place, she said.
But it also paved the way for the introduction of safety measures to protect girls working in Christchurch's red light district.
The case highlights the dangers they face, she said, but also the fact there are some individuals with "horrific agendas".
Ms Price sat through a lot of the trial and welcomed the outcome.
"So, so pleased. It's been a very emotional three weeks," she said.
"I can't praise the police work highly enough on this case. For those of us who were in that trial, the detail was incredible."
Some of the evidence was hard for her to get her head around, she said, with a lot of "hatred and violence".
- APNZ