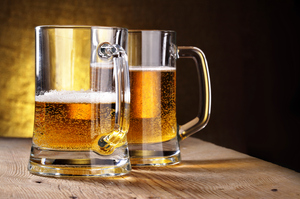 The alcohol interlock programme is "failing" because repeat drink drivers are arguing to be disqualified instead - then getting back behind the wheel within months, the AA says.
The group is calling for interlocks to be made mandatory for all recidivist and high-level drink drivers.
AA senior policy adviser Benjamin Young made the comments to MPs on a select committee considering a law change that would lower the drink driving limit from 80mg to 50mg of alcohol per 100ml of blood.
The law change would also lower the breath alcohol limit from 400mcg to 250mcg of alcohol per litre of breath. Drivers caught between the current and proposed new limit would be fined $200 and lose 50 demerit points.
Mr Young said the AA fully supported lowering the drink driving limit, but he warned it was "not a silver bullet" and was unlikely to significantly reduce repeat drink driving.
He said alcohol interlocks fitted to cars - which make drivers undergo a breath test before a car can be started - should be made mandatory and installed immediately in the vehicles of all convicted repeat and high-level drink drivers.
The interlocks were introduced in September 2012 but have so far been used in only 2 per cent of eligible drink driving cases, Mr Young said.
"New Zealand has an interlock programme and to be brutally honest, it's failing.
"There are around 12,000 offenders per year who are eligible for interlocks in this country - however, only 158 interlocks have been fitted in the programme's first 18 months.
"This failure is due to comparatively softer and cheaper alternative sentences, the ease of obtaining limited licences, the three-month stand-down period, and probably a general lack of understanding about the benefits of interlocks."
Mr Young said offenders, who have to pay about $2800 a year for interlocks to be fitted, were arguing before courts for their licences to be suspended instead.
"A lot of lawyers will say in court, 'My client simply can't afford that, so he'll take the disqualification."'
After six months of disqualification, the offender could then apply for a limited licence for work purposes and be back behind the wheel.
Mr Young also called for more alcohol assessment and treatment programmes.
Both stances were supported by Federated Farmers president Bruce Wills, who also submitted in favour of the bill.
Police Association vice president Luke Shadbolt said it should be made an offence, rather than an infringement, when drivers with an interlock to try to drive over the limit.
- APNZ