Send your weather related stories, photos or video here.
More than 5000 properties are without power as strong gales continue to batter the South Island, trapping car occupants, lifting roofs and bringing down trees and power lines.
The MetService has issued strong wind warnings for Christchurch, the Banks Peninsula, coastal Kaikoura and the Otago Peninsula north to Oamaru.
Severe southwest gales with gusts of up to 140km/h are expected in some areas.
The winds have brought down trees and powerlines, causing power outages for thousands of people in the Christchurch area.
Power company Orion's website said 5276 customers were without power as of 11.30am today.
The gales have also kept firefighters busy, with more than 50 wind-related incidents since this morning.
Most were for downed trees and power lines, smashed windows, flying trampolines and lifting roofs.
Southern fire communications shift manager Karl Patterson said four people had been trapped in vehicles by downed lines this morning.
The occupants of one car on Hoon Hay Rd waited for firefighters to remove fallen lines from their car about 9am. The lines turned out to be telecommunications cables and the occupants were uninjured.
Occupants of another car faced a terrifying 45 minute wait after a live 11KV power line came down on their car in Kainga about 10.15am.
"Obviously the people had to remain in the vehicle until the power could be isolated ... I'd say it would be very terrifying," Mr Patterson said.
The power was isolated and the occupants were uninjured, he said.
Mr Patterson said the wind had started picking up this morning and the incidents peaked by about 10am.
"It wasn't too bad overnight but after 6.30am it started kicking off. Akaroa and Lyttelton took a bit of a hammering first thing this morning - it was predominantly roofs lifting or parts of roofs lifting, loose roofing iron, that sort of thing."
Trees had come down on houses in Halswell and Strowan and power lines in Sumner.
In Heathcote Valley, a shed roof had blown off and landed on a neighbour's roof.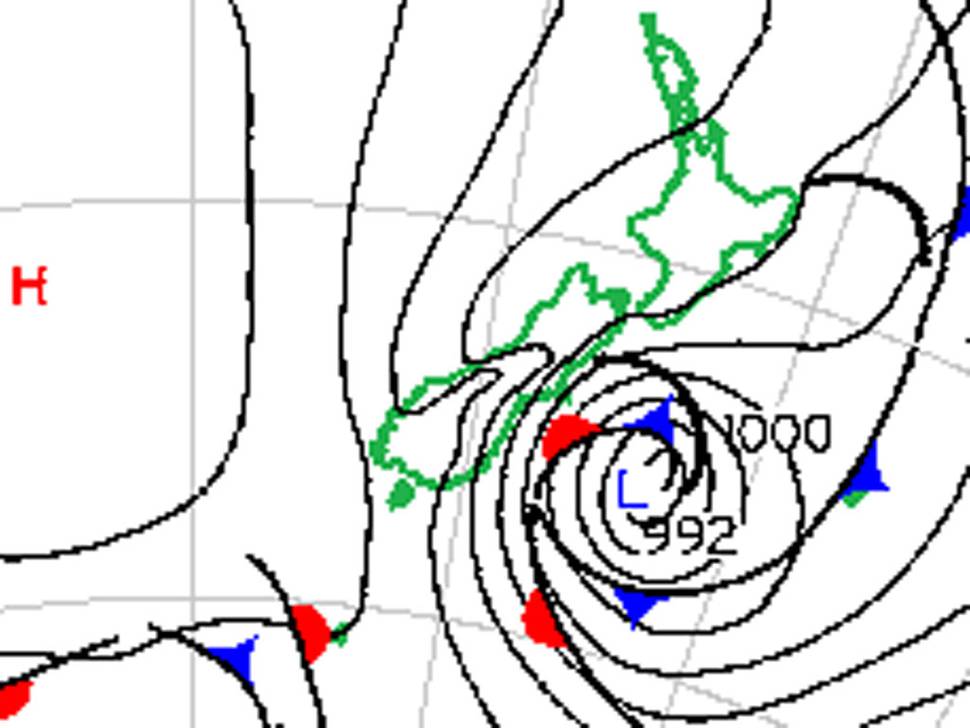 Roofing iron had also lifted from homes in central Christchurch, Hillsborough, Lyttelton, Burwood, Phillipstown, Merivale, Birdling's Flat, Aranui, Bishopdale and New Brighton.
Windows had also been smashed in the gales.
The conservatory windows of a Cashmere home were blown out, and in Cass Bay, a sun room was blown apart and a roof flew off and smashed a neighbour's window.
Trampolines had also caused havoc, with one landing on power lines in Southshore and another ending up on a garage roof in Mairehau.
The MetService said severe southwest gales could gust up to 120km/h in Otago before easing this evening.
On the Banks Peninsula, the gales could gust up to 140km/h before spreading to coastal Kaikoura this morning and easing tomorrow morning.
Strong winds are also expected in the lower North Island today.
The MetService has issued strong wind warnings for coastal Wairarapa and Wellington, where southwest winds are expected to rise to severe gales, gusting 120km/h, this afternoon.
The winds should ease tomorrow morning.
Main centres for Tuesday:
• Auckland: High of 20C, fine spells and showers, fresh southwesterlies.
• Hamilton: High of 21C, fine spells and showers, fresh southwesterlies.
• Wellington: Afternoon showers, some heavy, gales gusting to 100km/h. High of 17C.
• Christchurch: Heavy rain, southwesterlies gusting to 130km/h, high of 14C.
• Dunedin: Showers, southwesterlies gusting to 120km/h, high of 12C.
Source: MetService.com