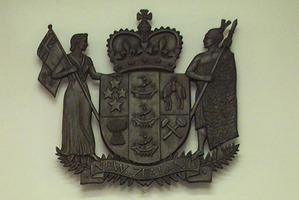 A prisoner overheard urging someone to throw hot water over a fellow inmate assaulted a Corrections officer in the ensuing melee.
Boydie Leon Tai, 40, pleaded guilty at Christchurch District Court today.
Judge Raoul Neave heard that on December 10 last year at Christchurch Men's Prison, Corrections officers heard raised voices coming from Delta block.
Tai was heard telling another prisoner to throw hot water at another inmate.
When approached by Corrections staff, Tai smashed a microwave onto the floor.
He was then wrestled to the ground, but during the struggle he managed to get a hand free.
Tai scratched the prison officer on his head and face, leaving him with a blackened left eye.
Judge Neave convicted Tai and remanded him in custody.
- APNZ