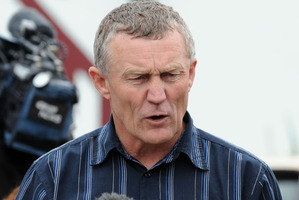 Grey District Mayor Tony Kokshoorn's battle to ban all psychoactive substances, including party pills and legal highs, has won the support of most New Zealand mayors.
They will champion a submission, which Mr Kokshoorn and Local Government New Zealand president Lawrence Yule will jointly present to the Government on Monday, calling for a total sales ban.
Mr Kokshoorn said if the Government decided it was too difficult to impose a total ban he would advocate for a law change to allow local authorities to outlaw the substances in their own districts.
Councils can dictate where a shop selling legal highs can set up, but have no ability to ban them.
Mr Kokshoorn said such controls did help, but "rural New Zealand has towns grappling with a massive psychoactive drug problem".
"There are shops in every rural town in New Zealand and vulnerable young people are ignorant of the effects of these drugs. Coupled with alcohol, they are lethal. There is a dangerous trend in substance abuse and every New Zealand hospital is noticing this.
"As a country we are forcing retailers who sell cigarettes to keep them out of sight, and on the other hand we are saying it's okay for neon-signed legal high shops to be in all our towns. We can do better."
Replying to criticism that a total ban would drive sales underground, Mr Kokshoorn said drugs had always been sold on the blackmarket.
He said he appreciated Government moves to control the sale of the drugs.
"However, local councils should have the last say on allowing or banning drug sales in their own districts."
While in Wellington, Mr Kokshoorn will also re-present the petition signed by 600 West Coast residents last year calling for a halt to the sale of herbal highs and other mind altering drugs.
- The Greymouth Star