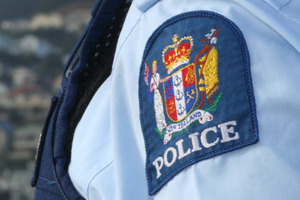 A man who died in police custody yesterday couldn't be checked by a doctor because of his aggressive behaviour, police revealed today.
The 20-year-old was taken to the Manukau Police station in the early hours of Sunday morning and was pronounced dead about 6.10am.
A post-mortem examination was undertaken yesterday afternoon but the cause of death was not yet known and would be be a matter for the coroner, Counties Manukau police district commander Superintendent John Tims said today.
"Police were called to an address and found family trying to restrain [the man] who was aggressive, violent and intoxicated. The person was taken back to the police station where he remained violent and aggressive towards police staff,'' Mr Tims said at a press conference at the station.
The man was arrested for a breach of the peace about 1am.
"A doctor was called to see him, but because of his violent and aggressive nature the doctor could not see him.''
The man was found to be suffering from "laboured breathing'' about 5am. He was put into the recovery position and police staff performed CPR on him. Paramedics then arrived and took over, providing CPR for 40 minutes.
The death was a tragedy and police were supporting the man's family, Mr Tims said.
He said police custody officers were highly trained and knew how to keep people in that area safe.
"It's very early in the investigation process and we're just trying to gather as much information as we possibly can.''
Police have said the matter had been referred to the Independent Police Conduct Authority. There were also criminal and policy and procedures investigations under way.
The man's name wouldn't be released until family and friends had arrived from overseas. He would also not comment on whether the man was known to police or had any medical conditions.
- APNZ