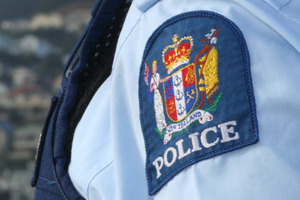 It's remarkable there aren't more deaths in police cells, the Police Association says, following the death of a man in police custody yesterday morning.
The 20-year-old died after being arrested and taken to a police station to sober up. He had been arrested for breach of peace about 1am on Sunday, Counties Manukau District Commander Superintendent John Tims said.
Police Association president Greg O'Connor told Radio New Zealand that prisoners in custody was an area that had been reviewed and "more and more procedures had been put in place over the years".
"It's an area where those that are in charge are very conscious of the fact they have people in their charge who are often drugged and undergoing psychiatric conditions or drunk.
"So they're checked regularly, and it's something that they're very conscious of."
Most drunks who came to police attention was due to other behaviour, "not simply because they're drunk".
"For example, you get someone whose behaving like this young man clearly was - you can't take him to a hospital, you can't take him to a mental health institution, because while they're behaving like that, they don't have the facilities to deal with them either, so of course they end up in police custody."
A doctor had attempted to assess the young man, but had difficulty doing so due to his behaviour, Mr O'Connor said.
"You can only do what you can do. No doubt there'll be two inquiries, an IPCA inquiry overseeing it and of course, ultimately a coroner's inquiry - so these things are dissected to the nth degree.
"I know from personal experience, having been in charge when I did have a death in the cells, it's something you're very conscious of all the time - checking, double checking ... you do everything you can to make sure this doesn't happen.
"For the number of drunk, drugged people we do get in our cells, it's remarkable how few of these incidents there are."
Mr Tims said police had been called to an address in Manurewa by a member of the public, where they found family members trying to restrain an intoxicated man who was violent and aggressive.
The man was arrested and taken to Manukau Police Station for detoxification.
However, he continued to behave in a violent and aggressive manner while in custody. He was placed in a monitored cell and assessed by a police doctor.
After 5am he was checked again and found to be suffering from laboured breathing. He was placed in the recovery position and police staff performed CPR until ambulance staff arrived, Mr Tims said.
Paramedics continued CPR for more than 40 minutes. The man was pronounced dead at 6.10am.
A post mortem examination will be held, and a criminal investigation and policy and procedures investigation are under way.
Police said support was being offered to the man's family, and police staff involved had been referred to welfare services.
- APNZ