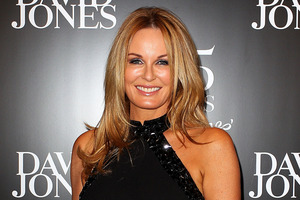 An online petition calling for the creation of "Charlotte's Law" against online bullying has been launched following the death of Charlotte Dawson.
The petition has launched on the Change.org website by Dawson's friend Em Mastronardi.
The Charlotte's Law - Tougher Cyber Bullying Legislation petition calls on the Australian federal and state governments to take a tougher stance on cyber bullying and for greater accountability from social media companies.
Mastronardi says the model and TV personality fought hard against cyber bullying and had dreamed of eradicating negativity from social media.
She says Dawson's death shouldn't be in vain and the petition is a way of continuing the battle.
"We ask that the Australian Government and the state governments enforce the existing anti-bullying and harassment laws, and take action against those who violate them.
"We ask that Social Media companies take a more active role in the prevention of cyber bullying, and take more responsibility in monitoring posts of 'hate'.
"We ask that together we unite to change the cyber bullying platform," Mastronardi says on the website.
Read more: Funeral in Oz expected for Dawson
Dawson, 47, was outspoken about her depression and in 2012 publicly waged war on so-called Twitter trolls.
The New Zealand-born star eventually took her own life and was found dead in her Woolloomooloo apartment in Sydney on Saturday morning.
Parliamentary secretary for communications Paul Fletcher said Dawson's death was "tragic" but the government considered child victims of cyber-bullying its top priority.
"In our society there are a range of areas where we put in place extra protections for children in recognition of the fact that they are not necessarily able to make judgments or protect themselves in the same way that adults are," he said.
"There's always a dividing line to be drawn at some point."
But former Family Court chief justice Alastair Nicholson, who is leading a charge for national laws to tackle all forms of bullying, said new laws should protect all online users.
"I don't think we can stop at children," he told AAP on Sunday.
"There's a bit of the old concept that, 'Oh yes, we were all bullied at school, and we got over it' ...
"This is a much more serious problem than we've ever accepted."
Dawson's sister Vicky, who lives in New Zealand, will reportedly arrive in Australia today to make funeral arrangements.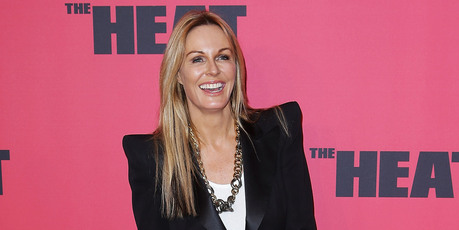 Key: Dawson's death will not end cyber bullying
The death of Dawson will not put an end to cyber bullying, Prime Minister John Key says.
Mr Key told TVNZ's Breakfast today he had met her on a number of occasions.
"She was, I thought a really lovely person and it was tragic news on the weekend.
"I was very sad to hear the news."
He acknowledged New Zealand had a cyber bullying problem and there was legislation going through Parliament targeting it.
"I don't actually myself think New Zealand is any worse than any other country - I'd be absolutely amazed if it was."
But it would be very difficult to eradicate social network attacks completely, Mr Key said.
"In the end the internet is such a free and open place where people put up whatever they feel like, and you get an enormous amount of information pouring into the internet and therefore out for people to see and a lot of it can be quite awful."
Where to get help
• Lifeline: 0800 543 534
• Suicide Crisis Helpline: 0508 828 865
• Youth services: (06) 3555 906
• Youthline: 0800 376 633
• Kidsline: 0800 543 754 (4pm to 6pm weekdays)
• Whatsup: 0800 942 8787 (noon to midnight)
• The Word
• Depression helpline: 0800 111 757 (24-hour service)
• Rainbow Youth: (09) 376 4155
If it is an emergency and you feel like you or someone else is at risk, call 111.
- AAP, APNZ