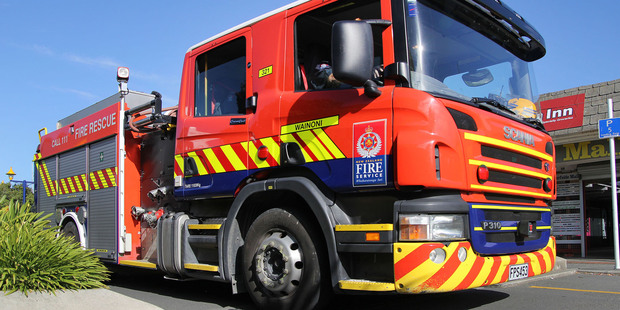 Swathes of smoke can be seen drifting across East Auckland due to a derelict vehicle and pellet fire in Mt Wellington.
Northern fire communications shift inspector Jaron Philips said three engines had responded to the blaze and fire fighters were urgently cooling a stack of televisions with explosive gas cylinders inside.
The fire was at an industrial area on Leonard Rd, he said.
"We've moved some additional appliances just in case and just to cover that area, but hopefully they've got it in hand with three [engines] there.
"It's at the rear of a building. Reports that we were getting on 111 were that people were thinking the actual building was on fire. It seems like an area where things are discarded...it contains cars and old TVs, pellets, things like that.
It was too early to say whether the fire was suspicious, Mr Philips said.
- APNZ