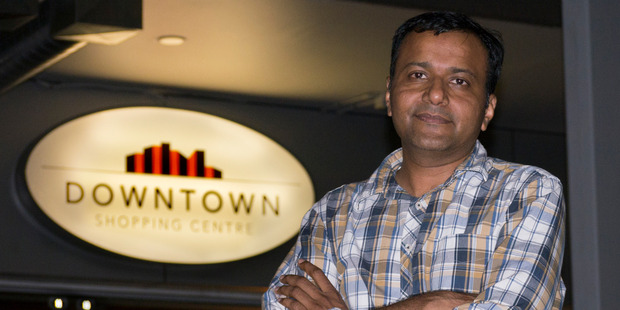 An Aucklander holds the lucky golden ticket worth $26 million after last night's Lotto Powerball jackpot was struck.
The winning ticket was bought at the aptly named Willy Wonka store in the Downtown Shopping Centre near the Auckland waterfront in the city's central business district.
The lucky lotto shop's owner Nilesh Shah said he had a premonition his shop would sell the winning ticket.
"I felt like this week was going to be the lucky week," he said.
"I am just hoping it has been won by one of our regular customers."
Last night's prize was the sixth-largest in Lotto history.
Shah said he had never sold a first division prize before.
"This is the first time we have ever sold a big one.
"Our dream has come true."
He hoped the country's newest millionaire would come back to the shop so he could offer his congratulations.
Most of his regular customers were business workers in nearby office blocks.
But last week was particularly busy with tourists as cruise ships berthed at the nearby wharf.
He hoped the money would remain in New Zealand.
Lotteries Commission head of corporate communications Emilia Mazur said the top prize went to one ticket.
The winning first-division numbers were 9, 22, 24, 27, 34, 40. The Powerball number was 6.
The windfall follows last year's massive $33m Powerball win by a West Aucklander who bought the ticket at a store in Ponsonby.
Last night's total Lotto Powerball prize of $26.2m was made up of $26,061,898 from Powerball first division and $200,000 from Lotto first division.
This was the first Powerball first division to be won in 2014.
Other big winners have included a Masterton family in 2009 ($36m) and a Papakura pig hunter in 2010 ($28m).