A man suffered serious head injuries after being thrown head-first over a ledge on to concrete 4m below - another alarming random attack.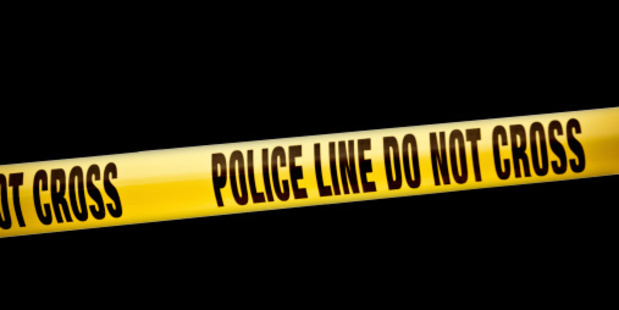 Sometimes, the most terrifying attacks come out of the blue.
Aucklander Jim is still recovering from a violent assault outside the Cosmopolitan Club at the Avondale Racecourse in September.
It was just getting dark on a Monday evening and Jim, who asked that his last name not be published, had dropped into the club with friends who were members.
He'd popped outside for a smoke with others and was on the landing of the public grandstand steps.
A big-built, dark-skinned man came up, looking as if he were about to go into the club.
"He seemed relaxed and jovial, said 'hi, how's it going', waved. I didn't think anything of it," Jim says.
But as soon as the man walked past him, everything changed. Without warning or provocation, the man punched Jim's friend, Aaron, in the face and split his eye, knocking him out.
He fell between the doors of the club.
"I saw his fist coming and that was all I saw, I was knocked out," Aaron says. "Nothing was said, I didn't even see his face."
Jim says: "The next thing I knew he came up behind me and grabbed me around the waist, pushed me against the railing. I thought it was someone playing a joke, he didn't say a word. Then he started lifting me and I thought, 'hang on, what's going on?"'
It wasn't until the man had lifted Jim off the ground and was pushing him up and over the railing that the realisation dawned. "I thought, 'he's going to push me off here', and started shouting. He threw me in the air, threw me head-first, as hard as he could, on to the ground."
The stairs broke Jim's fall as he toppled 4m to the concrete below, landing on his head. "Luckily, I hit my head on the railing and split my head open. It would have killed me if I hadn't."
Bleeding, he hauled himself up and ran. But concussed and disoriented, he couldn't find his car. His girlfriend rang his cellphone and he told her he needed to go to hospital.
It was almost a week before he went home, still crippled by blinding headaches. It was months before he could work. "Even now I still have fatigue but it doesn't hurt as much."
Police were not able to identify the attacker.
Jim says the experience shook him. "It's really scary, who's going to be the next victim? It's such a random attack, like what people in Sydney had been doing, landing a king hit and then walking away. They just want to do damage to people."