Three years after the tremor that killed so many, Christchurch is firmly on the road to recovery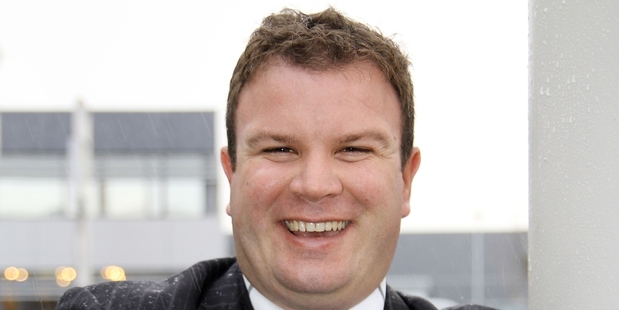 Nick Walls knows the slow pace of recovery better than anyone.
He was trapped in the rubble of the PGC Building for 10 hours after the killer February 22 earthquake in Christchurch three years ago today.
The 33-year-old was eventually dragged from the crumpled building and spent many months learning to walk again.
Over the past three years, Mr Walls has regained the strength in his left foot to such an extent that he's back to his favourite pastime of skiing.
This summer, he's finally been able to flip-flop back into Jandals, a sensation that "makes me feel like a true Kiwi again".
And while he's faced his own battles, and setbacks, his beloved Christchurch has been going through the same process.
Hundreds of inner-city buildings have been torn down, with only a few going back up.
People are still fighting EQC and insurers, while rents skyrocket and city roads are dug up, leaving roadblocks at every turn.
But Mr Walls knows it's worth sticking at it in the long run.
"Yes, it's been slow going, but if we want a world-class city in the future, then we want to do it right," he said from his Riccarton offices of city chartered accountants Leech & Partners, where he is now an associate.
Mr Walls was getting ready to leave work to walk to the nearby temporary AMI Stadium to watch the Crusaders play the Chiefs in a Super Rugby season opener.
"I understand how the time it's taken must be very frustrating for landlords, and the delays have seen some potential tenants moving on, and they may not come back.
"And out east, people are still battling, which is unfortunate and a real bugger. But hopefully they start getting final resolutions soon because after three years they must have not a lot of hair left."
But Mr Walls said most people had moved on, having rebuilt or moved elsewhere.
New areas such as Wigram and Pegasus have flourished, and are not just filled with quake refugees from the east, he said.
The latest ASB/Main Report Regional Economic Scoreboard released yesterday saw Canterbury knock Auckland off top spot.
Construction activity in the rebuilding region continued to accelerate over the last quarter of 2013, helping to boost the wider regional economy and push it up to five stars out of five.
Mr Walls believes Cantabrians shouldn't lose sight of the progress being made, no matter how small or seemingly insignificant.
He set the bar high for his own comeback and development, which has led to a "90 to 95 per cent recovery".
"I'm still making my own progress, and the city has to too. It'll be worth it, because the great thing is that in 20 years' time, we will have one of the best and hopefully strongest cities in the world. That's worth fighting for."
- APNZ