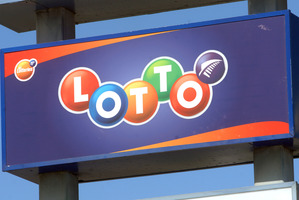 A Christchurch resident who scooped $22.6 million playing Lotto has kept his job and is planning his dream house.
The winner is speaking out ahead of a large Powerball jackpot on Saturday.
The recent millionaire, who took weeks to claim his Big Wednesday prize from September, described the experience as "bizarre''.
"The first I had any clue was when there was a knock at my door.
"It's such a bizarre experience winning that much money. I think about it all the time,'' he said.
The winner, who has chosen to remain anonymous, has continued in his day job and is also making plans for his "dream house''.
"Life has changed - you can't deny it. What's different - I give more money to charities now, I help as much as I can without thinking twice. It's a nice feeling.''
With Powerball worth $25 million this weekend, the Christchurch resident had one key piece of advice for potential winners: "Don't spend like a maniac. Just get used to the money slowly before you make big changes''.
- APNZ