Scan might have detected condition, doctor tells inquest into deaths of woman and son.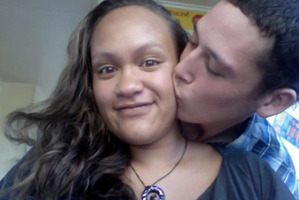 A young mother-to-be who fainted while giving birth was having an amniotic embolism that would kill her not long after, a medical expert says.
And a condition she probably had that related to the fatal event might have been detected - but only if she was scanned earlier.
The inquest into the 2012 deaths of Casey Nathan and her baby son, Kymani, whose life support was switched off two days later, heard how the 20-year-old fainted for about 30 seconds while in a birth pool at the Huntly Birthcare Centre as her labour became prolonged.
Canterbury District Health Board haematologist Dr Mark Smith said this was a "sentinel event" that set off her "catastrophic decline".
Based on the medical records he had seen, Ms Nathan's condition was "irretrievable" with her cardiovascular, renal and central nervous systems all failing and her blood coagulating by the time she was rushed to Waikato Hospital.
He said the most likely cause was an amniotic fluid embolism (AFE) where some of the fluid in the amniotic sac around the baby leaks into the mother's bloodstream.
The fluid is highly toxic to the mother's blood and causes a number of adverse effects.
Earlier, the inquest heard a transcript of the 111 recordings taken on the day Ms Nathan died that revealed St John Ambulance staff's concerns about the young midwife's apparent lack of experience, with one saying "she had no idea what was going on".
The midwife, who has interim name suppression and spoke via a video link from the country where she now lives, met Ms Nathan in November 2011 and became her lead maternity carer with just a year's experience, having graduated with a bachelor of midwifery in November 2010. The inquest continues.