Exclusive - Auckland pair charged with using fake cards to withdraw over $100,000 in cash from ATMs in the city.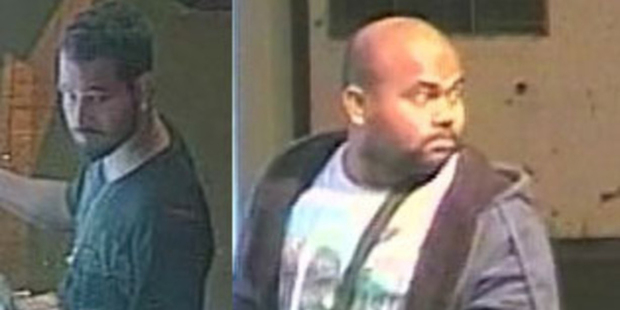 Two Auckland brothers have been arrested for allegedly withdrawing more than $100,000 cash with counterfeit bank cards from around the world - but are said to have been stopped from taking hundreds of thousands more because transactions were declined.
The case is the first time New Zealand residents have been charged with a crime normally committed by foreign skimming gangs.
But fraud squad detectives are still searching for a third man who is believed to have left the country.
Rajenthiran and Kupenthiran Kavirayanathan, aged 29 and 24 respectively, appeared in the Auckland District Court to face 61 charges which include participating in an organised criminal group to obtain $109,870.
The pair live together in the suburb of Pt England but were declined bail after their arrests, following a three-month investigation by the police financial crime unit.
Court papers show the brothers are alleged to have transferred data from overseas bank cards to 810 cloned cards and successfully withdrawn money 1444 times from ATMs around Auckland.
Transactions involving hundreds of thousands of dollars were also declined, the papers said.
The data on the counterfeit cards came from Australia, Canada and the United States and a skimming device was also found on an Auckland bank machine in November.
Before the arrests were made last week, police voiced concerns that an international organised crime group was targeting New Zealand to collect data from skimming cards - to send to associates overseas - and also to use counterfeit cards from data skimmed in other countries.
"Given the length of time they have been active in Auckland, we're beginning to believe that they live in New Zealand," Detective Senior Sergeant Aaron Pascoe said in December. "If so, this would be the first time residents have been involved in what is a global crime."
The court documents show the Kavirayanathan brothers allegedly withdrew cash - or unsuccessfully tried - on 10 dates in December and January.
The pair are alleged to have used counterfeit cards at Westpac, ANZ and ASB machines in Otahuhu, Newmarket, Pakuranga, Highland Park, Onehunga, Mt Roskill, Howick, Panmure and Glen Innes.
Sometimes multiple cloned cards, up to 16 on one occasion, were allegedly used at each ATM.
Mr Pascoe declined to comment on the case as the matter was before the courts but confirmed police were still searching for Gobidnhan Thileepan, who was named in the court documents. Thileepan, who was captured on CCTV footage, is believed to have left the country.
Skimming and counterfeit bank cards have become more frequent since the first attack in New Zealand eight years ago. A skimming device, which looks as if it is part of the ATM, is placed over the slot where the bank card is inserted.
The card details are collected from the magnetic strip and a small camera above the keyboard records the Pin.
The stolen data can be transmitted wirelessly to the fraudsters, then emailed to associates overseas and on-sold to other criminal groups around the world, with the details then "cloned" to counterfeit cards.