Kiwibank says everyone should be reimbursed by today.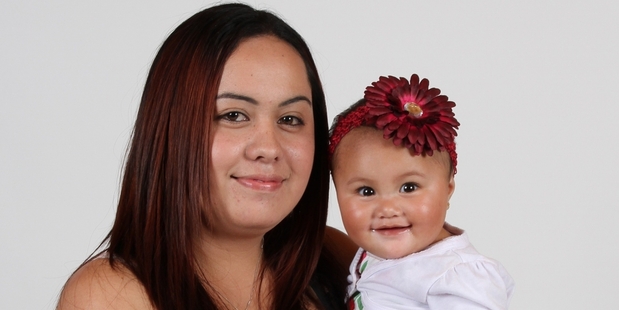 A young solo mother was left with no money after a bank fault cleared her account and left her having to borrow money for her baby's nappies.
Faith Tahuri is among a number of Kiwibank customers who are angry money was mistakenly taken from their accounts when they tried to make transactions on Sunday morning.
The Whakatane 19-year-old was $140 out of pocket after making several attempts to get cash out. Ms Tahuri went to her local dairy to get a bottle of milk and $20 cash but her card was declined three times.
She then attempted to get $40 in cash from a Kiwibank and Westpac machine but both machines spat out the card without giving her money.
When she checked her bank account online she had been charged for all five transactions.
"It was actually for my baby's nappies for today. So I had to borrow some money off my mum," Ms Tahuri said. "I checked just a while ago and it hasn't gone back in. And I'm thinking, 'Oh please'. Because I've got a young baby that I need to buy nappies and milk powder for.
It's just lucky that I have my family to help me."
Kiwibank spokesman Bruce Thompson confirmed customers making credit card and eftpos transactions between 6.30am and 12.30pm on Sunday had been affected. The error was identified only once maintenance was completed. Customers whose cards had been declined had been charged for too many transactions.
Angry customers took to the bank's Facebook page yesterday and several thousand calls were made to its contact centres, but Kiwibank could not say how many customers had been affected.
It said customers did not need to contact it unless they needed money urgently as the bank was identifying where the errors had occurred and fixing them. It hoped all customers would be reimbursed by 11.30am today.
Aucklander Robert Bissett was forced to borrow money from a friend after he tried at least 10 times to get money out from cash machines and shops. Mr Bissett needed petrol money to get him and his wife home from Paeroa's Battle of the Streets on Sunday.
He said it was embarrassing having his card declined and he was distressed at going from having $500 in his accounts to being overdrawn by $188.

How customers were affected
•Several thousand complaint calls to Kiwibank's call centres.
•Transactions were declined but customers were still charged.
•Customers made a transaction but were charged several times for it.
•Errors occurred while planned maintenance was carried out between 6.30am and 12.30pm on Sunday.
•Kiwibank hopes to fix the problem by 11.30am today.
•Customers whose money had been taken were offered a temporary overdraft.
•Kiwibank will reimburse transaction fees and overdraft fees incurred because of the fault.