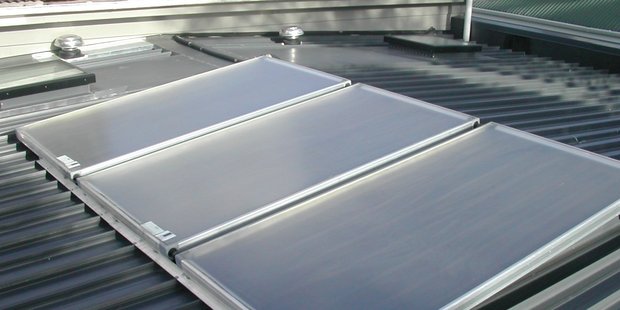 The Government will loan households up to $15,000 at low interest rates to help them install solar power if the Greens are elected.
Party co-leader Russel Norman launched the new energy initiative this afternoon in Auckland, estimating that it would save a family $100 on electricity bills a year.
"Power prices have risen 22 per cent since National came to power, which means energy companies are making big profits while ordinary New Zealanders struggle to pay their bills," Dr Norman said.
Under the proposed scheme, New Zealanders would be able to borrow the full cost of installing photovoltaic panels and then pay it back via their council rates over 15 years.
Greens had a target of 30,000 installations in three years, and hoped that the boost for the solar industry would create 1000 jobs and also make the technology cheaper by increasing demand.
The party said that a typical solar-powered system cost $10,000, and households would be able to get loans of up to $15,000.
Interest on the loan would be charged at the Crown's low sovereign interest rate - currently 4.1 per cent. This rate was not fixed, and could increase over time.
Greens' policy document said that a 3kW solar-powered system would produce $1000 of electricity a year.
Because households would be paying off the loan at $900 a year, it was expected to save families $100 each year for the first 15 years.
Any excess power generated could be sold back to the grid. The panels were expected to have a lifespan of 25 years.
Dr Norman said that availability of finance was one of the key barriers to uptake of solar in New Zealand. The new policy aimed to remove this obstacle.
Greens did not believe that solar needed subsidising, like in other countries where homeowners were paid more than the market rate for electricity that they produced.
The scheme would be cost neutral for the Crown, and the administrative cost for the Energy Efficiency and Conservation Authority would be up to $1 million a year.
At present, around 50 homes installed solar power a month in New Zealand, though that rate was expected to be increased by new developments in Christchurch.
The announcement was the second key plank of Greens' energy policy.
The party has already made a joint promise with Labour to create a single electricity buyer if they come into power.