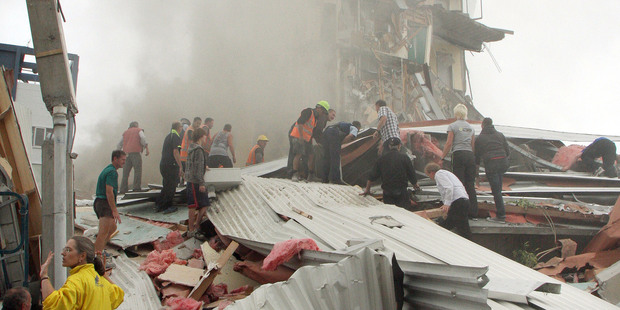 Thousands of signatures and messages of support pledged by the people of Christchurch after the devastating 2011 earthquakes have been digitally preserved.
The Pledge books - which notched up around 27,000 names, signatures and messages after the February 22 quake - have been scanned into a digital archive to preserve the "memories and experiences of Cantabrians".
"The Pledge is a very important document and we're honoured to help ensure its digital preservation," said archive director Professor Paul Millar of the University of Canterbury (UC).
"The fact that thousands of people publicly pledged themselves to Christchurch's future immediately after the most damaging earthquake speaks volumes about the strong feelings so many of us have for our city and province."
The document forms part of UC's earthquake archive CEISMIC, which aims to document and protect Christchurch's post-quake social history.
The Pledge was the brain-child of lawyer Garth Gallaway to help support the city's recovery and stand as a unique record of how Christchurch's citizens felt about their city.
"On the one hand it was an opportunity to express love for what was lost; and on the other, to express determination and hope for the future," he said.
"I am extraordinarily grateful to UC and its digital archive, and NZ Micrographics for their outstanding support and for making this unique record available to all via the internet."
The volumes, which have been under temporary care of the UC digital archivists, will be returned to Mayor Lianne Dalziel and the people of Christchurch on Friday, February 21.
The digital version of The Pledge is now publicly available at here.
- APNZ