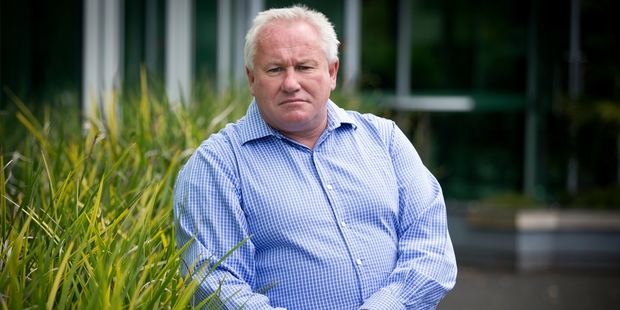 The allegations against Countdown owner Progressive Enterprises have stoked the already fierce rivalry between the supermarket and the Mad Butcher, who have both previously laid complaints with the advertising watchdog about misleading claims.
Michael Morton, chief executive of the Mad Butcher, was "incredibly happy" when he heard Labour MP Shane Jones' comments in Parliament on Wednesday.
He said disputes between the supermarket giant and his company had ended up at the Advertising Complaints Authority.
Mr Morton said the process cost time and money.
"We are a small company ... They have lawyers fulltime on their books working for them plus they bring in big law firms to fight it ... It's very aggressive."
He believed the company used "the same tactics they take to suppliers they do with competitors".
Mr Morton had heard complaints from suppliers, but doubted many would be prepared to speak publicly.
"None of the suppliers will come out and tell you because they're all so scared, but all of them will be paying plenty to be on there."
He said: "It gets to the stage they get so powerful you can't afford not to do it.
"The only ones who can afford not to do it are the [popular] brands where people would have a reaction if you didn't have it in there ...
"Australia is doing the right thing for Australia but it doesn't mean it is the right thing in our country ... New Zealand business should look after New Zealand business."
In response to Mr Morton a Countdown spokeswoman said: "We're focusing on our business. We refute the allegations that have been put forward ... At every point we're focused on getting the best price we can for the customer."
Countdown and the Mad Butcher have made complaints against each other. In November the Mad Butcher complained that two advertisements run by Countdown were misleading and deceptive; the complaint was partially upheld.
In December, the Mad Butcher's advertising claims to have cheaper meat than Countdown were labelled "misleading" and "likely to deceive" by the authority.
The complaint was made by Progressive Enterprises after the ads compared a Countdown basket and Mad Butcher basket, which the ad claimed cost $28 less.
The Countdown spokeswoman said as far as she was aware two complaints had been made to the ACA. "We've complained and they've complained and they were both upheld in part."
Battle of the bottles for top spot
When you walk into a supermarket soft drink aisle it's immediately clear how big a player Coca-Cola is.
It's usually the first drink that you're drawn to, occupying the best real estate, while its closest rival Pepsi is often relegated to a less prominent position.
When the Herald visited a Countdown in central Auckland yesterday, three temporary shelves had been set up alongside the aisle also selling Coke, in addition to the products already on the shelves.
An insider told the Herald the sort of behaviour alleged by Shane Jones and unnamed suppliers was rife within the soft drink industry, in which brands were all vying for a prime position.
Neither Coca-Cola nor Frucor Beverages, the local supplier of Pepsi, would comment yesterday.
A Countdown spokeswoman couldn't comment specifically on the positions of the soft drinks. However, she said each product on a shelf was the result of careful consideration - and negotiation.
"When you walk through a supermarket there's always going to be some brands [with] higher shelf space than others."
A variety of factors were at play, including new products and the popularity of existing ones.
"It's quite a complicated process. You only have a certain amount of space and ... customers so you have to balance it all out."
She said there could be a promotion running which would explain the extra Coke displays. "Every bit of space you see in a supermarket is negotiated; you have to. It's the same in any retail ... When you walk into Harvey Norman, it's not completely random where things are.
"And that's 20,000 products in each store."