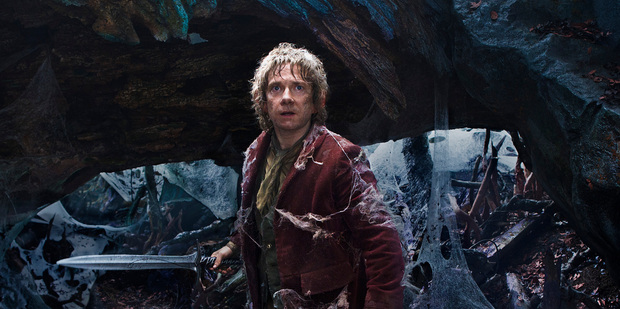 The Hobbit Trilogy is being credited for a rise in visitor numbers to Wellington by Positively Wellington Tourism.
In the 12 months following the world premiere of The Hobbit: An Unexpected Journey, in November 2012, the city saw international holiday arrivals increase by 7.5 per cent.
Positively Wellington Tourism chief executive David Perks said that over that time, there had been growing demand from travellers wanting to participate in a movie-themed experience.
Film tourism-related product sales at Wellington's i-SITE Visitor Centre were up over $200,000, he said.
"That's an increase of 20 per cent in the 12 months immediately following the world premiere of the trilogy's first instalment."
In the 12 months ending November 2013, Wellington's regional tourism website saw more than 42,000 visits to its Middle of Middle-earth and Hobbit themed pages.
"What's particularly exciting about those figures is that 71 per cent of them were new visits, meaning we're continuing to engage with and attract new audiences," Mr Perks said.
Information about Wellington's film locations were also popular, attracting more than 48,000 visits.
Wellington Tourism statistics
* Visitors spend more than $3166 in the Wellington region per minute - over $1.6 billion every year
* More than four million visits are made to Wellington every year: 750,000 international and over 3.4 million domestic.
Sources: Ministry of Business, Innovation & Employment, Regional Tourism Estimates and Ministry of Economic Development
- APNZ