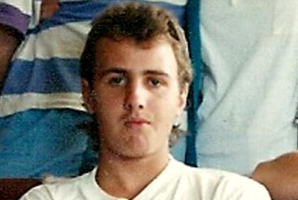 Inquests will be held today for two men missing for more than 20 years.
In the Auckland District Court today Coroner Deborah Marshall will hear details of the disappearance of West Auckland men Peter Chaffe in 1974 and Quentin Godwin in 1992.
Mr Chaffe, a father of two, was last seen in July 1974. He went to a friend's Avondale house for an after work drink and drove away in his red Simca car, never to be seen again. He was a popular academic at Auckland University's chemistry department.
Mr Godwin, 18, walked out of his house in Titirangi in May 1992, heading to his after-school job at a local supermarket. He never showed up, and hasn't been seen since. His mother Sarah told the Herald recently that she did not believe he was dead as there was no evidence to suggest that, and was angry an inquest was being held.
Coroner Marshall is expected to rule on what is likely to have happened to the men, and declare them dead. Police have made submissions to the inquests about the investigation into the disappearances and family members of the men have also been consulted.
Peter Chaffe
Coroner Marshall heard evidence from police about the investigation into Mr Chaffe's disappearance.
Detective Sergeant Peter Litherland said extensive searches were carried out in the area around Mr Chaffe's home and his likely driving route.
Colleagues and family were interviewed about his life and state of mind at the time of his disappearance.
Mr Litherland said Mr Chaffe had a settled home life, successful career and no financial debt or concern.
He said it was highly unlikely Mr Chaffe committed suicide.
Possible sightings of Mr Chaffe at a tavern in Maramarua were investigated and ruled out.
His family did not attend the inquest.
After hearing all of the evidence Coroner Marshall reserved her decision.
"However I can indicate on the evidence that I've heard that I will be finding Peter Chaffe died on or around July 22 1974," she said.
Quentin Godwin
On May 20 1992 18-year-old Quentin Godwin walked out of his home in Titirangi. He was due to start work at the local New World supermarket, but he never showed up.
His family have not seen him since.
Today an inquest heard a summary of the 20-plus year investigation into Mr Godwin's disappearance.
Police have long believed that Mr Godwin left home and took his own life. But his mother Sarah Godwin said until she sees evidence of her son's death she will continue to hope he is alive.
Detective Sergeant Roger Small told the inquest about the day Mr Godwin went missing.
He was seen by his 12-year-old stepsister writing a note just before he left the house.
Shortly after he was seen "with an expressionless look on his face" by a family friend who called out to him but got no response.
He was reported missing the next day and police were given a note, believed to be the one his stepsister saw him scrawling.
The opening line read: "I've made up my mind to rid myself of this world as I have failed to fit in".
The inquest heard that about a week before he disappeared another note was found that intimated Mr Godwin planned to end his life. The same day he hitch hiked to Piha and back, telling the driver on the return trip that he planned to throw himself off Lion Rock but did not go through with it.
Mr Godwin had mental health issues and was thought to suffer from bipolar disorder. He took the anti-depressant drug lithium for a time.
His parents split when he was young and his father lived at the Centrepoint commune, founded by Bert Potter, for a time. Mr Godwin spent time there with his father.
His mother remarried and Quentin gained step-siblings who he got on well with.
His step brother Chris Edwards spoke at the inquest yesterday.
Mr Edwards described his stepbrother as "deeply unstable in the head".
"He was obviously a very troubled soul. His father was living at Centrepoint and Q was there for a period of his youth. Obviously a bit of exposure there that would probably cause a bit of harm to a young child," he said.
"He was a very firey character. He definitely had issues going on in his life that weren't dealt with."
Mr Edwards said the type of help Mr Godwin was getting for his mental health issues was not enough, but no one really realised at the time.
"He was deeply tortured," he said.
He doubted Mr Godwin would have chosen Piha as a suicide location as he had a deep fear of water and sharks.
Mr Small revealed that when Mr Godwin went missing he was facing a drink driving charge. He crashed his car into a power pole after his 18th birthday party, seriously injuring his then-flatmate.
He was charged with drink driving causing grievous bodily injury. He failed to appear in court on the charge and a warrant was issued for his arrest and was active when he disappeared.
Mr Godwin was also known to use cannabis and wrote about using magic mushrooms.
Mr Small said various inquiries have been made over the years after calls to police about Mr Godwin's possible whereabouts. One call had him living in Bluff, married with a daughter named Jackie. Another caller told police he was living in Ashburton with a pregnant girlfriend. Mr Small said many other sightings and theories were reported from all across the country but none ever came to fruition.
He said there were four possible scenarios regarding Mr Godwin's disappearance.
The first was that he faked his own death. This had been discounted by police as Mr Godwin was "an unsophisticated 18-year-old" when he went missing and did not have the economic means to support such a move - or the contacts. Mr Small said there was no evidence to suggest Mr Godwin was living under a new identity.
The second theory was that Mr Godwin was the victim of foul play. This had also been ruled out as he had no enemies or criminal connections.
Thirdly, he went to Piha or the Waitakere bush area and killed himself. Mr Small said this was the most likely scenario, and with both locations it is common for bodies to remain undiscovered.
It was also possible Mr Godwin had gone into the bush to "get away" or commit suicide and become lost and died as a result.
"The most likely scenario is that he has jumped off Lion Rock or hung himself in the bush. My belief is that he has committed suicide... evidence supports the suicide theory."
Coroner Marshall has reserved her decision.