Salvation Army report shows drop in crime and teen pregnancy but problems remain.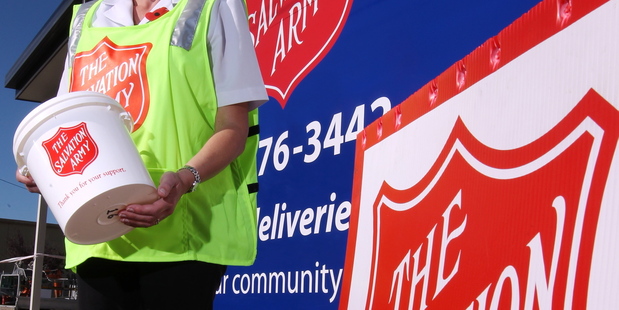 Crime is at a 34-year low, incomes and employment are rising and teenage pregnancy has plunged, a new report on the state of our nation shows.
Research by the Salvation Army also shows infant mortality is the lowest in our history, achievement gaps between rich and poor schools are closing, gambling is declining, and Auckland's housing shortage is finally starting to ease as house-building recovers from the recession.
Even child poverty may be declining, although it's too soon to be sure.
But other problems are not budging. Child abuse is still rising, New Zealand's imprisonment rate remains one of the highest in the world, the Salvation Army is still giving out more food parcels, and household debt is increasing again after briefly dipping in the recession.
READ THE FULL REPORT ONLINE HERE
Salvation Army social policy director Major Campbell Roberts said child poverty and housing were "perennial challenges for New Zealand".
"They can be seen as time-bomb issues," he said. "It is the Salvation Army's view that the only way child poverty and New Zealand's housing situation will change is if the concerns and priorities of a large number of New Zealanders change first."
A surprising finding in the army's annual stock-take was a 34 per cent drop in babies born to teenage mothers from 5209 in 2008 to 3414 in the year to last September. The teen birth rate has trended downwards since at least 1980 and has plunged in the past five years from 33 babies for every 1000 teen women aged 15-19 to 23 last year.
The declining birth rate was more than matched by a rising teen abortion rate for 30 years, taking the total teen pregnancy rate to a record 59 for every 1000 teen women aged 15-19 in 2008. Since then, the abortion rate has gone from 26 per 1000 teens to 16, pulling the total teen pregnancy rate down to 41 per 1000, the lowest since the mid-1980s.
Auckland University nursing lecturer Dr Terryann Clark, who led the Youth 2012 survey of 8500 secondary school students, said the news tallied with her finding that teenagers are having less sex. Numbers of high school students who had had sex was 36 per cent in 2007 but dropped to 24 per cent in 2012.
Counties-Manukau youth health specialist Dr Simon Denny said similar surveys overseas had also found teens were now less likely to take various risks, including drinking. Seventeen per cent of the Kiwi students drank alcohol at least once a week in 2001, but only 8 per cent in the latest survey.