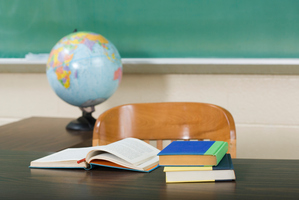 A teacher has been suspended for 12 months for inviting a 17-year-old student to his house where he supplied her with alcohol and stripped to his underwear.
In its decision, released today, the Teachers Disciplinary Tribunal said the events began in August 2012 when the man's house was burgled.
About two days later, he said he received anonymous test messages which said things like `when are you coming home? Someone wants to see you'. He said he was worried that these were from the burglars.
But the tribunal was told it was a female student from his school and her friend, who said they were trying to set him up with another teacher.
Some six weeks later the teacher suspected the student was behind the messages and arranged to meet her for coffee, despite realising this was a "huge risk'', the tribunal found.
Nonetheless, a few days later he gave her a ride to a rugby game at the school and agreed to take her home again.
She told him she was having some family issues at home so, she said, he invited her back to his house. He claimed she had initiated this and that he had been uncomfortable with it.
He cooked her dinner, put on music and gave her two cans of pre-mixed alcohol. She said at one point he talked about cooking scallops in a "sexual tone''.
She said he drank about five cans of beer and was "talking weird and slurring and walking funny''.
Later, the man lit a fire and pulled a mattress in front of it, despite there being three bedrooms in the house.
"He got on the mattress, patted it and asked if she wanted to sleep there,'' the tribunal's decision said.
The student said that he put his head on her legs while she was sitting on the couch and fell asleep. At this point he was wearing only his underwear.
He took her home the next morning where she told her mother, who complained to the school.
The man told the tribunal he didn't think he needed to change his behaviour because the student was at his house.
"It was my day, I needed to get on with my own life, she had chosen to be there, it was up to her to sort herself out.''
The tribunal said the only real divergence on the facts were who had initiated the student going to the man's house, and whether there had been any talk of "sexual stuff''.
It concluded that the first matter made little difference but said it was unable to conclude he talked to her about "sexual stuff''.
The tribunal found that the man did have physical contact with the student but "finds it difficult to accept that his behaviour could be characterised as physical abuse''.
However, it had "no difficulty'' concluding that his conduct was likely to bring discredit to the profession and amounted to serious misconduct.
"While it is not clear that he had `nefarious' motives ... the very ambiguity of the situation which he allowed to come into existence amounts to an act or omission that brings or would be likely to bring discredit to the profession,'' the decision said.
The teacher was censured and suspended from teaching for 12 months. He was ordered to complete a professional development programme and must supply prospective employers with a copy of the tribunal's's decision.
He was also ordered to pay $3500 costs.
- APNZ