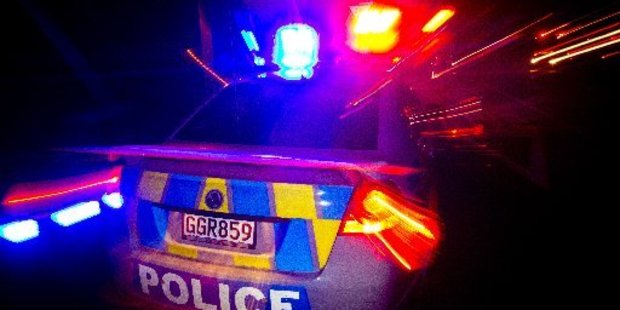 A Carterton man who led police on a high-speed pursuit with two teenage passengers in the car says he was under the influence of synthetic cannabis.
Calvin Charles Zabell, 21, appeared in Masterton District Court last week for sentence, having pleaded guilty to dangerous driving, receiving a stolen car worth $5000, and failing to stop for police.
Defence lawyer Ian Hard said Zabell bought the car on Trade Me for a price "a little too good to be true". He said Zabell was remorseful and motivated to do something about his personal problems.
Police prosecutor Garry Wilson said, at an earlier appearance, that on January 6 about 10pm, police saw the stolen car in Carterton, turned on flashing lights to stop the driver and a high-speed chase had ensued.
The chase was abandoned when speeds became too dangerous to continue, Mr Wilson said.
"The driver was driving 108km/h in a 50km/h area."
The next night the car was spotted in Carterton on State Highway 2.
Officers had activated their flashing lights again and another high-speed chase had begun.
It, too, had become dangerous for other road users.
The court heard that during the pursuit Zabell had turned off the car's lights to try to evade police.
"He was driving on rural [roads] and the state highway at speeds of more than 50km/h above the speed limit ... he turned his lights off ... driving at 140km/h on the state highway he drove into a ditch as he tried to do a U-turn," Mr Wilson said.
When arrested at the scene, Zabell was found to have had two 15-year-old passengers with him.
Judge Bill Hastings said Zabell had 32 previous convictions, one of which was for dangerous driving in 2011.
The judge read from a letter written by Zabell.
"You write that at the time of this offending you were under the heavy influence of legal cannabis. I have to say this is not the first time I have read this and the use of legal highs is quite alarming. It has serious effects on decision making.
"You also write that you have a two-year-old daughter in whose life you play an active role ... you feel that you have reached a turning point, that you want to better yourself," he said.
Judge Hastings convicted and sentenced Zabell to three months in prison, on all charges, and disqualified him from driving for nine months.
For more articles from this region, go to Wairarapa Times-Age