Jetstar forced to delay flights and check aircraft for missing lifejackets after group seen wearing airline gear.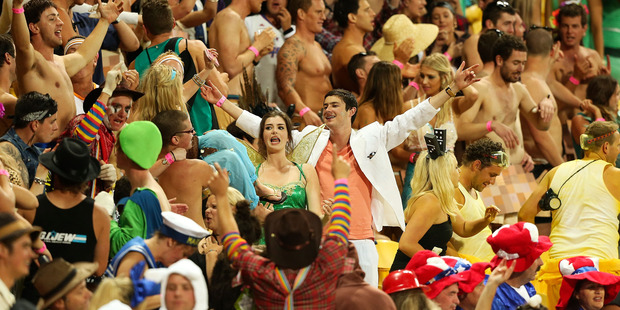 Jetstar was forced to check its aircraft for missing lifejackets over the weekend, after some were spotted being worn by a group of fans at the Wellington Sevens rugby tournament.
A spokeswoman for the airline confirmed some flights had been delayed on Saturday after staff were tipped off that Jetstar-labelled life jackets were worn as Sevens costumes.
"When we were alerted to a report that some Jetstar lifejackets had been sighted in Wellington, as a precautionary measure our engineers conducted an inspection of all aircraft that had travelled through Wellington in the past 24 hours."
There were no lifejackets missing, she said, and it was not known where the jackets seen in Wellington had been sourced from.
Nine Jetstar aircraft run in New Zealand and the spokeswoman said it was likely most or all of the aircraft were searched.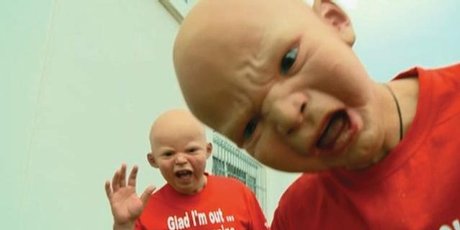 A passenger on a flight from Dunedin to Auckland told the Herald their scheduled 4.30pm flight was delayed as the aircraft from Auckland had to be checked for missing lifejackets.
The passenger said an announcement was made shortly before their 5.15pm take-off to explain why there had been a delay. "An announcement came on saying they had had to check the other flight coming in from Auckland to make sure that all the lifejackets were accounted for.
"It sounded like the whole fleet had been grounded and checked."
A preflight safety demonstration also included a message on the intercom reminding passengers that taking property off an aircraft was an offence.
Meanwhile, next year's Wellington Sevens could be the first to introduce designated drinking areas, following drunken behaviour this year.
Inspector John Spence, police operation commander for the Sevens, said more needed to be done to reduce the number of drunk people in the stadium.
"Being an on-licence, having an intoxicated person on the premises is a breach of the [liquor] act."
Police would meet Westpac Stadium management and tournament organisers to discuss options for next year's tournament, including having a special liquor licence for the event.
Nearly 300 intoxicated people were evicted from the stadium on Friday and Saturday, and 20 people were arrested for bad behaviour or assault. Police said security measures were tightened on the second day, following a chaotic end to Friday.
- Additional reporting: APNZ