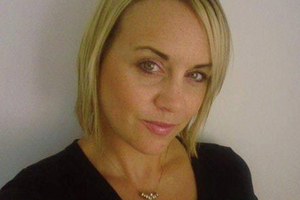 One mother's pain at losing her daughter was matched by another mother's anger at losing her son, as the man found guilty of murdering and kidnapping Hamilton woman Rae Portman was sentenced today to at least 21 years in jail.
Ms Portman, a slightly built 32-year-old who was four months' pregnant, was strangled to death at an industrial site in June 2012.
In the High Court at Auckland, the man a jury found responsible, Paraire 'Friday' Te Awa, 33, was jailed for life with a minimum non-parole period of 21 years.
The end of Ms Portman's life must have been terrifying she was hog-tied, gagged and covered with a sheet, squeezed into the back of a car and driven from Papakura to Waikato, where Te Awa killed her.
In a harrowing victim impact statement, Ms Portman's mother Rebecca Norton spoke of her struggles to overcome the loss of her daughter and unborn grandchild.
"She was a beautiful woman, not just her looks, but also her inner soul.
She was as harmless as a butterfly," Ms Norton said of Ms Portman.
She knew, however, that her daughter was mixed up in the drugs world, and that led to her death.
Dean Michael Addison, 36, ordered her kidnapping to teach her a lesson after he and Ms Portman disagreed about the proposed manufacture of methamphetamine from pseudoephedrine she supplied him.
On a kidnapping charge and two drugs offences he was sentenced to 12 years in jail, with a minimum term of six years.
Ms Portman was last seen in a Mt Albert hotel bar. Her body was found dumped in a pit and covered with rubbish bags at an Ardmore farm more than three months after her disappearance.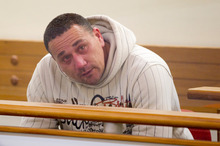 Addison was a pallbearer at her funeral and was welcomed at Ms Portman's family's house, telling her brother Ben he would find out who was responsible for the killing.
"You came into our home, carried Rae's coffin and helped put her into the burial plot," Ms Norton told Addison.
"We had to get our house blessed to get rid of the violation we felt. To me you are just as guilty of her murder as Te Awa."
Te Awa maintains his innocence and his mother, Georgina Te Awa, reacted angrily to the sentencing.
"I'm beyond hurt," she said outside court. "I want justice for Rae but I want the right p...k brought forward for it. I want the truth out."
Ms Te Awa questioned the evidence against her son, who was brought up not to hurt women, and said the jury at his trial didn't stay awake.
She didn't know who killed Mr Portman but said she would string them up by their neck if she found out.
In court Justice Kit Toogood said Te Awa had many convictions - One News reported he had 44 dating to when he was charged with stealing cars as a 17-year-old.
In 2005 he was sentenced to five years in jail for sexual offending against a boy under 12.
Ms Te Awa said he was innocent of that too a stance he originally took. But reports released by the Parole Board said he eventually "indicated that he was involved in the offending for which he was charged".
Te Awa was also imprisoned for almost two years for assault with a blunt instrument, a sentence he was serving when he was arrested for Ms Portman's murder. That was another conviction his mother questioned.
"The fulla said my son smashed him with a crowbar. Where were the photos? Nothing."
Te Awa's lawyer Peter Kaye said his client, who had been confined to his cell 23 hours a day since December, expected the harsh sentence for Ms Portman's murder.
An appeal against that and the conviction would be filed soon.
"At the age of 33 he's got a 21-year non-parole period. There's no consideration until you're 53. Most people are fairly institutionalised by then.
"He was braced for what was going to happen but still he's shocked."
In court, Justice Toogood said he accepted Addison didn't intend for Ms Portman to be murdered, but he was the "mastermind" of what happened.
The judge said descriptions of Te Awa's actions were "chilling".
"The unemotional way in which you strangled Ms Portman, and the evidence that shortly after the murder you appeared in a calm and relaxed state ... all suggest a considerable disassociation from the reality of taking the life of another person. For those reasons I consider you to be extremely dangerous."
Addison, who had a history of only minor offending, was also convicted of supply of methamphetamine and possession of a precursor substance for the purpose of manufacturing methamphetamine.
A third man, Lee Rigby, is serving a three-year, nine-month prison sentence for his part in the kidnapping. At last year's trial he gave evidence for the Crown.
- APNZ