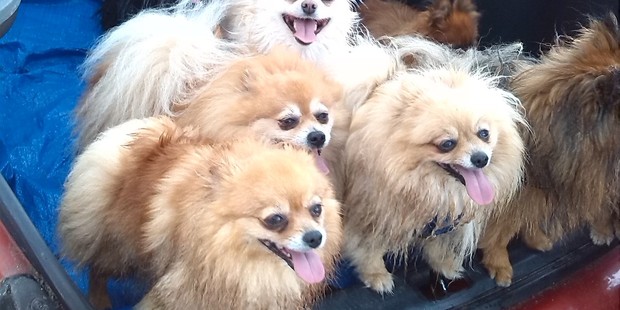 A carload of Pomeranian dogs is among almost 200 emergency calls about animals and children locked cars dealt with by the Automobile Association so far this summer.
AA Roadservice National Manager John Healy is warning parents and pet owners to be more aware of where their car keys are and not accidentally lock them in their cars with their kids or animals.
"February is often a hot month so it is important people remain vigilant and hold on to their car keys to avoid what can be an easy and dangerous mistake.
"The temperature inside a car without any ventilation can rise rapidly, and it doesn't take long before children and pets suffer the effects of heat exhaustion, with its potentially fatal consequences."
The total number of rescues between December 1 and January 30 is up seven on the same period 12 months ago.
AA Roadservice Officer Evan Forsyth arrived within eight minutes of receiving the call to rescue 10 Pomeranians at South Beach near Wanganui.
"The car had warmed up pretty quickly after it was accidently locked with the dogs inside. Because the dogs were wet from a dip in the ocean during their run on the beach, the windows had steamed up to make it look worse for their poor owners," he said.
"Although the dogs weren't yet distressed they were pleased to be let out into the fresh air. I think I can claim to hold the national record for the most dogs rescued from one car."
People do not need to be an AA member to ask for help with an animal or child locked in a vehicle. To call the AA for emergency lockout assistance, dial 0800 500 222 or *222 from mobile phones.
- APNZ