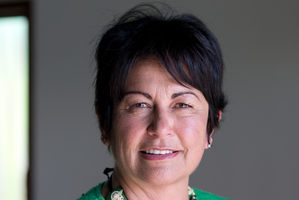 A working group including teachers' association leaders and union representatives will help develop a $359m education initiative announced by the Prime Minister yesterday.
The initiative aims to lift student achievement by supporting teachers and principals and was announced as part of a broader education package of policies by Prime Minister John Key in a state of the nation speech in Auckland yesterday.
It will involve the creation of four new management roles in schools - executive principals, expert teachers, lead teachers and change principals.
Change principals will be employed to lift achievement in schools that are struggling.
Education Minister Hekia Parata said this morning members of the wider education profession would play a key role in further developing the initiative.
The initiative would further help to recognise highly-capable teachers and principals, keep good teachers in the classroom, and share expertise across schools, she said.
"To ensure that we get the best design detail for the initiative, I have tasked Secretary for Education, Peter Hughes, with setting up a working group."
The working group would be made up of education sector leaders, including unions, and representatives from the New Zealand School Trustees' Association, the New Zealand Educational Institute, the Post Primary Teachers' Association, the New Zealand Principals' Federation, the Secondary Principals' Association of New Zealand and Maori and Pacific Island education representatives.
The initiative would draw on what the profession had said it needed, what the best performing countries were doing, and what international research and evidence had shown worked, Ms Parata said.
"The Government has a clear plan to raise achievement across the board, which aims for five out of five students to get the qualifications they need to reach their potential."
So far the strongest criticism of the initiative has been from the primary teachers' union, the NZEI, whose president Judith Nowotarski said similar policies overseas had failed, and there was a risk that "parachuting" principals into struggling schools could result in a climate of competition instead of co-operation.
Read more: 'Free' schooling costs parents $35k, survey finds
She said there were other areas that the $395 million in new funding could have been put towards, such as helping students with special needs, and criticised National for failing to work with the unions on that policy.
However, she said the NZEI welcomed the recognition of the importance of quality teaching.
- APNZ