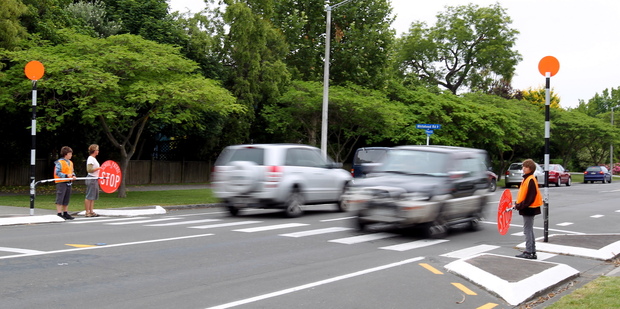 Eastern Bay police will be cracking down on speed and other dangerous behaviour next week as "vulnerable" kids head back to school.
A campaign running from January 28 to February 14 will target speeding in and around schools during "high-risk" times, cyclists riding without helmets, alcohol and dangerous driving.
High-risk times were 7.30-9am and 2-30-4pm during weekdays, police said.
"The highest number of child pedestrians were injured between 2 and 4pm. The third highest risk time is between 8am and 10am," Sergeant Ray Wylie of Whakatane police said.
"The most frequent factors associated with child pedestrian fatalities are running across the road heedless of traffic, being unsupervised and stepping out from behind parked vehicles."
More than 90 per cent of pedestrian casualties happened on urban roads with a speed limit of 70km/h or less, and children aged 5-9 were the most vulnerable.
"A large number of children will be going back to school still in holiday mode and excited about seeing old friends again in addition to new entrants unfamiliar with their surroundings. This makes them very vulnerable in the traffic environment," Mr Wylie said.
Dangerous driver behaviour and illegal parking near schools was also a concern for police, as it posed a "serious risk" to young people.
"Unless adults can set a good example for children, infringement notices may have to be issued."
Members of the public should contact police on 111, *555 (for incidents of bad driving) or Crimestoppers on 0800 555111.
- APNZ