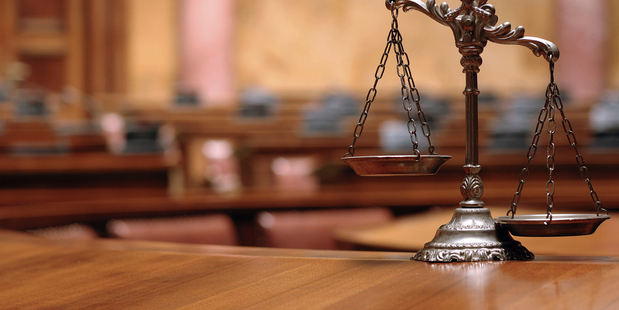 A man who violently assaulted his partner and son while high on synthetic cannabis has avoided a jail sentence.
Albert Edward Ratima, 40, appeared in the Napier District Court today to be sentenced on charges of assault, injuring with intent to injure and breaching a protection order.
A summary of facts said that on July 21 last year Ratima was drinking and smoking synthetic cannabis at his home in Hastings when he became involved in an argument with his partner.
Ratima became enraged as accusations were thrown back and forth and punched his partner twice in the face, fracturing her nose.
He then picked up a 30cm filleting knife off the bench and pressed it against her shoulder, puncturing her skin and requiring her to seek medical treatment.
An associate drove the victim to a nearby medical centre and Ratima followed in another car.
He managed to convince his partner not to seek medical treatment and told staff at the centre that he would instead take her to the Hawke's Bay Hospital.
When police arrived at the medical centre the woman told them her shoulder injury had been inflicted by an unknown person.
The pair left the medical centre together and the argument continued as they were driven in the direction of the hospital by their son.
Ratima punched his partner in the face again before punching his son twice in the face when he attempted to intervene.
His son then stopped the car and the woman got out.
She was followed down the street by Ratima who threw her to the ground twice and tackled her when she attempted to get back in the car, resulting in significant grazing to her chest, arms and legs.
Both victims went to the Napier Police Station and reported the incident.
Three days later a temporary protection order was issued for Ratima's partner.
The order was breached twice in September when Ratima attempted to stop his partner leaving the house and then followed her in his car.
Judge Geoff Rea sentenced Ratima to serve nine months home detention and ordered him not to consume alcohol or drugs, including synthetic cannabis.
He said Ratima was no stranger to the courts but acknowledged he had held down a job for eight years.
"However, you have succumbed to artificial cannabis and it appears that this is what happened the night this offending occurred." Ratima will serve the sentence in Gisborne.
For more articles from this region, go to Hawkes Bay Today