Second rider to die on our roads this year was family man and dedicated club volunteer.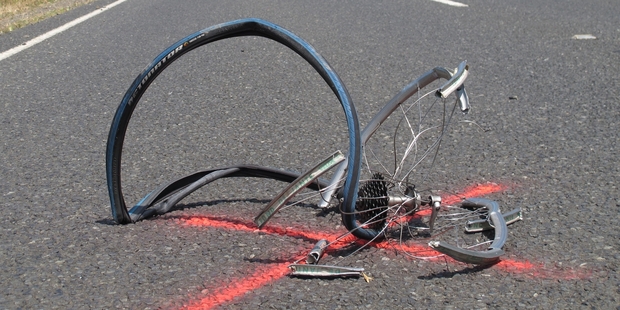 A Northland community is mourning the loss of a family man, teacher and dedicated club volunteer in New Zealand's second cyclist death of the new year.
Senior Kerikeri maths teacher Bill Bayliss, 54, died on Saturday - 11 days after John Tangiia, 37, was killed after colliding with a truck at a busy Parnell, Auckland, intersection.
A NZ Herald cycle safe series, started last week, reported calls for the introduction of Copenhagen-style cycling lanes (on city roads, but physically separated from motor vehicles and pedestrians), reduced speed limits in residential and shopping areas, and other changes to make cycling safer.
Eight cyclists died in New Zealand road crashes last year, and the same number in 2012.
It is understood Mr Bayliss was a recreational cyclist who rode for enjoyment and to keep fit. He was out for a morning ride on a rural road in the Kerikeri area when he was in a crash with a sports utility vehicle.
He died at the scene of the crash in Kapiro Rd just after 8am. His bicycle was broken apart by the impact. The SUV came to rest on its side on the other side of the road.
The police said they were talking to the driver of the SUV. It is likely to be some time before they decide whether to take legal action.
Les Wasson, chief of the Kerikeri Volunteer Fire Brigade, which provided first aid at the crash site, said he knew Mr Bayliss and his family.
"They are taking it pretty hard."
The family did not wish to speak publicly yesterday. APNZ reported that Mr Bayliss' wife, Jane, was too distraught to speak, managing only to call her husband a "fantastic guy".
Mr Bayliss was head of maths at the Kerikeri-based Westmount Northland Campus, part of a national network of private schools for the children of Exclusive Brethren church members.
He was also treasurer of the Kerikeri Squash Club, which posted a tribute to him on its Facebook page.
Click here for the Herald's full Cycle Safe series.