Cyclist Martin Johnston becomes a motorist for a week while car-driving Herald reporters step on the bike pedals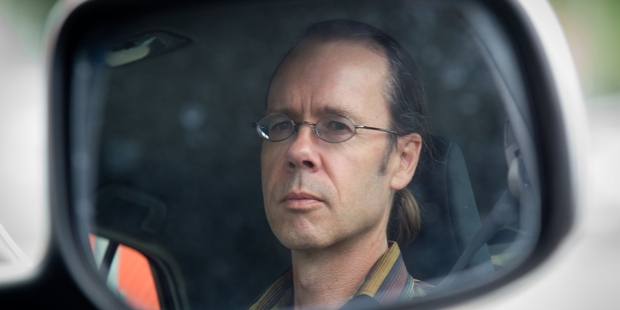 Diary of a driver - Martin Johnston
Clearways are so nice for car drivers.
I took New North Rd for my 8.30am drive to work from Mt Albert. What a dream run. I had to stop at only two sets of lights (helped by the reduced traffic volumes of the school holidays).
The lefthand clearway lane felt so good to drive in - just the right amount of space on either side of the car to be comfortable zipping along.
But there seemed to be zero space for cyclists between the left of my Herald car and the gutter.
Luckily for the driving me, New North Rd was a bike desert. Not one to be seen.
I used to ride New North Rd to and from work at any time, but now do so mostly outside the clearway rush hours. It feels so unsafe having impatient car drivers roar up behind you when you know they have too little space to pass unless they slot into the centre-lane flow.
The end of my rush-hour pedalling along New North Rd came from getting knocked off some years ago at the Inwood St intersection just before Morningside Drive.
After that I switched to Great North Rd, and now I mostly use the cycle and walking path beside the motorway which provides half my route to work.
But what are the cyclists who live on or near New North Rd supposed to do? Use the footpath perhaps?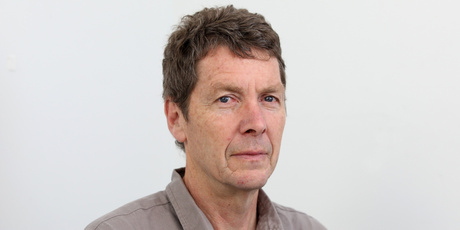 Diary of a cyclist - Andrew Stone
First, a check-list. Helmet, tick. Hi-viz vest, same. Courage ... somewhere.
Yesterday's email from a former cyclist drifts into focus. Mention, he suggests, your colleague who got forced into the gutter and went to A&E where a surgeon used a wire brush to scrape the red chip out of the gravel rash. So, nothing to fear then.
Looking at the planned route, I settle on a challenge and a diversion. It has to be, because the journey from Freemans Bay to the Herald building is 10 minutes tops, even on a bad day. For a dose of diesel fumes and a sense of the city's internal combustion energy, I pick Nelson St. Few cyclists take Nelson on, partly from the scare factor and because it is slightly off a direct line to the bottom of town.
Traffic counts by Auckland Transport put this four lane stretch of tarmac in the heavyweight division. At peak hours, nearly 3000 vehicles an hour use the 2km downhill run. I figure it should be less frenetic this morning, even at 8am, because the city is still partly in holiday mode. My hunch is right. Entering at Union St, breathing a little hard from the puff up Wellington St and over State Highway 1, the view stretches away north to the waterfront. Traffic is thin.
Then the lights change and a panzer division charges from the motorway exit towards the downtown carparks. Pressure waves ripple off 10-wheel trucks heading for the port. At Cook St it's a right-hand turn and a crosstown push to the city library to return a book.
Through the city, it seems drivers are alert to other vehicles before they clock on to cyclists. It means you watch them like a hawk.
The final ascent up Wyndham from Queen is a short calorie burner. Elapsed time: 16 minutes. No scrapes, no close shaves, and definitely no time to daydream. Fun, but we'll stick with the daily walk.