Driveways come at a price for fans with new Western Springs venue promising to be sellout after a year off
The Big Day Out returns to rock Auckland today, much to the delight of thousands of fans - and some enterprising residents who are renting out their driveways as parking spaces.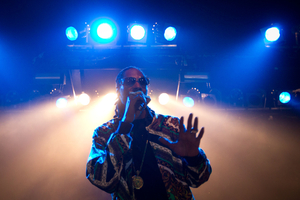 Promoter Campbell Smith, who took over the Auckland stop on the music festival's Australasian circuit after last year's event was cancelled, said he expected a "sell-out crowd on the day" of 45,000.
And, while he wouldn't say how many of the $185 tickets had actually sold, fans were taking to Trade Me last night in a bid to buy them cheaper.
One listing even offered free parking with the ticket, while another listing simply offered parking close to the event for $40.
"5-6 off-street car parks available for Big Day Out only a 5 minute walk from Western Springs Stadium. Secure, off-street parking for the event! We live on Great North Rd and have a 2 car garage and huge driveway for you to park your car in since there is no on-street parking allowed during the event," said the post, which had a starting bid of $40.
Some of the listings were from ticket holders not attending any more following the loss of headline act Blur.
Controversy surrounded the event after the Brit pop band pulled out in November - much to the frustration of fans who saw them as the main drawcard.
However, Mr Smith said refunds had been available and fewer than 200 ticket buyers had sought their money back.
With such large numbers attending motorists are being reminded to take extra care.
Transport Agency national journey manager Kathryn Musgrave said detour signs will be up.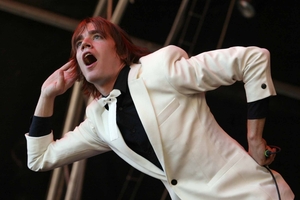 She said it was illegal to drop people off on the side of the motorway.
Free special event buses will operate from Stop 7301 (Quay St-Commerce St) by NZ Bus and Ritchies, and return throughout the day.
From 9pm onwards, special event buses will return from outside the stadium to the CBD and the last service leaves at 1am.
After the event, extra train services will leave Britomart on the western, Onehunga, southern and Manukau lines and rail buses will operate the eastern line services.
Director of road safety charity Brake Caroline Perry urged people to plan ahead and have a designated driver pledge not to drink any alcohol.
Event organisers forbid liquor being brought into the stadium but allow an empty water bottle, for filling at a tap station inside.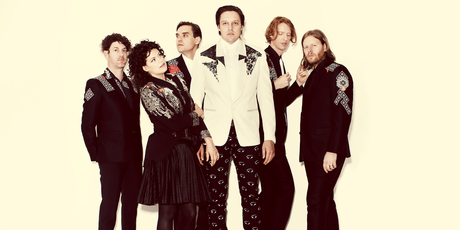 Five big reasons to be there
1. Pearl Jam - A fine young American band on the way up. They should impress with their spin on classic rock topped by decent tunes as sung by Mr Edward Vedder, a promising lyricist who could, in time, prove the voice of his generation.
2. The Hives - The most hilarious rock'n'roll moments should come from these happy Swedes with a thing for dressing up in matching black and white uniforms. Last time we looked it was top-hats and tails.
3. Ghost - The most hilariously metal moments come from these unhappy Swedes with a thing for dressing up as Satan-worshipping clergy. Hey, Dave Grohl likes them - he produced their latest EP - so they must have something going for them other than just the Hammer Horror attitude.
4. Arcade Fire - They wowed the BDO back in 2008 with their epic marching band-sized folk-rock. Can they do the same now they've gone all groovy and mirrorball on last year's Reflektor album?
5. Beady Eye - Will Liam Gallagher say something rude about no-shows Blur? Will they be an even better Oasis tribute band than Noel Gallagher's Low Flying Birds?
Your guide
The venue
• Has five stages, a food-selling Chow Town and arts sideshows.
Weather
• Expected to be dry but with a cool wind.
• A weak front is expected to pass over Auckland in the morning leaving a few spots of rain which should clear by noon.
• A high of 20°C to 21°C is predicted for the day. In the evening, the breeze will still be fresh and temperature will drop to 16°C to 17°C.
Transport
• Travel on special event transport is free - if you show the event ticket.
• Official advice is to travel early and take the bus.
• Special event buses will travel continuously to and from the stadium and downtown Auckland from 9am.
* nzherald.co.nz will have full coverage of today's event, including updated reviews, photos and videos, Keep checking back throughout the day to follow proceedings.</strong>