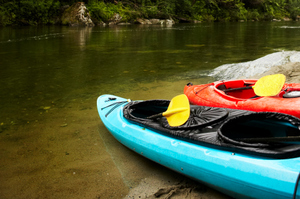 Searchers remain "optimistic'' they will find missing Gisborne man Jesse Tamatea, who remains somewhere in the sea off Pouawa Beach, north of the city.
But police search and rescue also say the search cannot continue indefinitely.
The 25-year-old disappeared beneath the surface late on Monday afternoon when he and his partner got into difficulties on their kayaks about 600 metres off the beach.
Mr Tamatea came off his craft and lost contact with it in the strong wind.
His partner was rescued by another Pouawa camper in a small boat.
The search for him entered a fourth day today following another fruitless, day-long intensive search yesterday.
Mr Tamatea is believed to have drowned.
Search and rescue co-ordinator Sergeant Greg Lexmond said the national police dive squad worked through the day again yesterday without success.
"They dived on several locations in their search for Mr Tamatea, and were at it from first light through till late in the afternoon.
"They are diving in half-metre visibility and have worked outstandingly well under difficult conditions.''
The dive search resumed at first light this morning, along with shoreline and IRB searches.
"The beach and ocean off Pouawa also continues to be under observation from several high points and we had a fixed-wing aircraft overfly the area again yesterday morning,'' Sgt Lexmond said.
"I remain optimistic about finding Mr Tamatea's body.''