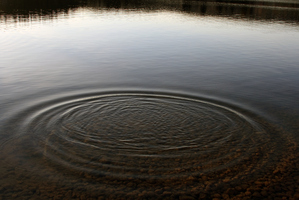 Water safety warnings are being issued after a 2-year-old girl drowned on a Southland farm last night.
The toddler was discovered in a pond on the Otapiri property at 8.40pm, around two hours after she went missing.
Police and volunteer firefighters fought to save the girl, attempting CPR, but she was unresponsive.
It is understood the family have been offered support services from Victim Support and the Salvation Army.
Chief fire officer with Browns Volunteer Fire Brigade, Ian Lindsay, said the death had come as a shock to the tight-knit rural community.
"Naturally they [the firefighters] were upset. Quite a few have young families themselves too and it makes everything pretty sombre,'' he said.
Mr Lindsay said it was rare for such incidents to occur in the area, and described it as "one of those sad, tragic things that happen''.
Federated Farmers health and safety spokeswoman Jeanette Maxwell said water safety was an important issue for all families, not just on farms.
"It doesn't have to be very deep at all, water is always a hazard,'' she said.
Ms Maxwell said it was important for farmers to remember key safety advice, such as maintaining farm vehicles and ensuring they are "fed and watered'', well rested and take plenty of breaks to avoid simple mistakes and accidents.
But she also warned that homes are just as full of potential risks for children as farms, and urged parents to keep their children safely in sight and contained in a safe play area while they're out working on the farm.
A total of six preschool-aged children (0-4) have drowned in ponds in New Zealand since 2009, Water Safety New Zealand said. Last night's incident was the first such drowning this year.
The key safety message for parents and caregivers of the under 5s is to keep children within arm's reach and in sight at all times, the organisation said.
"It only takes 60 seconds and around 5cm of water for a child to drown,'' Water Safety NZ said.
Year:Total drownings in ponds among 0-4 age group:
2009 3
2010 1
2011 1
2012 0
2013 0
WATER SAFETY TIPS:
- Always empty and store paddling pools and water containers after use and ensure you have a safely fenced play area.
- Identify water hazards in and around your home and ensure your children can't reach them.
- If you're in a group of people, ensure you have an active supervision roster so you know who is watching the children at all times.
- Make sure older children don't have to take responsibility for younger children.
- Teach your children water safety behaviour from as soon as they are old enough to understand, things like: `Never go near the water unless you're with a grown up'.
- APNZ