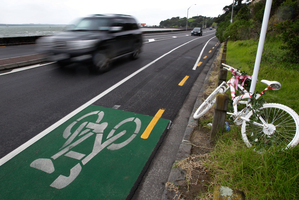 This week the Herald's cycle safety campaign has been aimed at improving road safety, reducing the risk to cyclists and improving relations between motorists and riders.
Known blackspots, where our readers have had near misses, have been highlighted and stories from the frontline have been shared.
Patrick Morgan, of the Cycling Advocates' Network (CAN), joined us for a live chat on cycle safety.
- nzherald.co.nz