A video of a drunk boy stumbling and slurring at a Hamilton skate park has been reposted to YouTube despite an earlier attempt by police to have Google remove it.
Bradley Goudie, of Hamilton, posted the video of the boy last week after he captured footage of the 9-year-old slumped against a wall at the Clarkin Rd skate park.
But despite a number of people praising his actions for bringing light to the issue, police said the video "revictimised" the boy and on Thursday contacted Google to have it removed, which it did.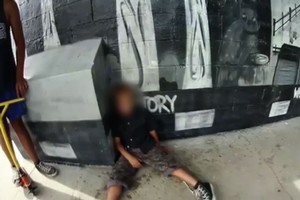 Mr Goudie said the footage had not been deemed inappropriate by YouTube's community guidelines and he successfully appealed to have the video reinstated to the website late last week.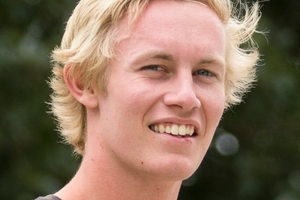 Asked why he reposted the footage having shed light on the issue last week, Mr Goudie said he wanted "something positive" to come out of the incident.
He said he was unable to hide the identity of the boy because of the restrictions YouTube has on people editing their footage that is online.
"There are over 40 to 50 copies of it on YouTube itself on other people's channels - they could be possibly exploiting the channel for their own personal profits," he said.
"I've tried to turn it into a gateway for people giving donations to the charities involved that can help out with this sort of thing ... I am trying to turn this whole thing into something more positive."
Police, who are yet to make an arrest over the incident but are speaking to a number of people, said last week that the video revictimised the boy and pleaded to Mr Goudie to remove it.
They could not be contacted for comment about the matter yesterday.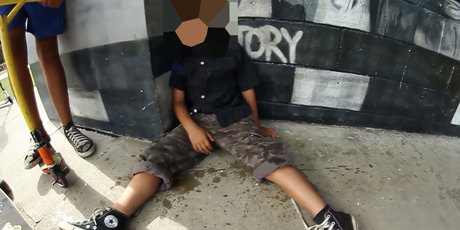 The boy's father, whom the Herald will not name, believed reposting the footage had taken things "too far" and he was disappointed his son was easily recognisable in the video.
He has tried to make contact with Mr Goudie but without success.
"I'm sure these charities can do their own fundraising rather than using my son for it," he said.
"People are already aware of it [the incident] - the whole world is aware of it."
University of Canterbury economist Dr Eric Crampton said the video was shocking because "rare and sad events are shocking".
But he said the video had more to do with the increasing prevalence of cellphone video cameras than with any uptake in drinking among the very young.
"While several prominent anti-alcohol commentators have used this tragic case to argue for higher alcohol prices and broader restrictions on where alcohol can be sold, the overall statistics on youth drinking suggest that things are improving."