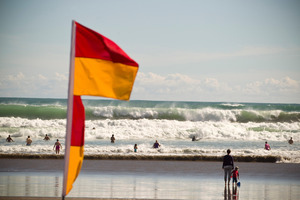 The last half of the month could be set to bask in sunshine but the weather until then will remain patchy, forecasters say.
A frontal system was expected to hit the country late on Saturday and Sunday, MetService meteorologist Liz Walsh said.
"So we're still looking at a disturbed situation at the moment.''
Later this week temperatures were predicted to drop for the bottom half of the South Island, which would be hit by a south west change.
"New Zealand just seems to be a country of extremes at the moment - it's somewhat tropical up north and we're expecting snow on the mountains down to 2000m down south,'' she said.
The weather across the whole country would be ``unsettled'' with sun and rain until after the weekend, Ms Walsh said.
However, later in the month settled, summery weather was likely with a large high on track for the country, WeatherWatch.co.nz forecast.
It was situated south of Australia and would take at least another week to edge eastwards towards New Zealand, head analyst Philip Duncan said.
While rain and showers were in the forecast for some areas over the next few days, many in the north, north east and east of both islands would have far more dry weather than wet weather over the next 10 days, Mr Duncan said.
"Campers may be a little frustrated that the settled weather is mostly kicking in towards the end of the school holidays for some areas,'' Mr Duncan said.
"But that's the risk for having the major summer holiday break at the very start of summer rather than mid to late summer when the weather is hottest and calmest - which is February.''
- APNZ