Catholic school forced to introduce enrolment zone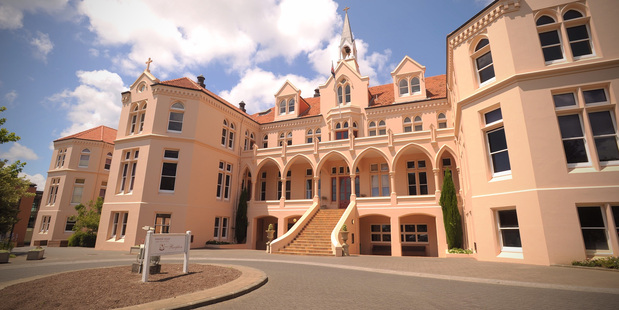 Girls from poorer suburbs may be shut out of a top Catholic girls' school in one of Auckland's richest suburbs when an enrolment zone is introduced this year.
Baradene College of the Sacred Heart, in Remuera's Victoria Ave, is in the final stages of seeking approval from the Ministry of Education to increase its roll progressively over the next few years.
But to do so, it must introduce a geographical enrolment scheme for the first time in the school's 104-year-old history.
Baradene caters for girls from Year 7 to Year 13. A total of 970 girls were on the roll last year, including 35 international students.
News a zone will come into effect as early as next term has alarmed past and present pupils, who fear it will bar under-privileged students from a quality Catholic education.
In a newsletter to parents and pupils, board of trustees chairman Edmund Lawler said the enrolment scheme was required to provide priority access for those who lived near the college.
He said the school would "maintain a diversity geographically and otherwise" by giving pupils from families with historical ties entry.
The proposed scheme was due to receive final approval for implementation at the start of the year.
An online petition warns a zone goes against the Catholic character of the school and the strength of the school's cultural and social diversity. It has attracted nearly 500 signatures in the past three weeks.
"It may affect similar schools in the future and that's not right," said petition organiser Therese Kiely, a former student.
She said her argument was not with the school or the board of trustees.
"They don't want it to happen and have been trying to stop it but the ministry says if they want the school to expand they have to do it."
Former student Stephanie Arthur-Worsop, from Papakura, said she couldn't have attended if the zone had been in place.
As first in her family to attend, Arthur-Worsop would have been ranked "priority 5" under the scheme. Those living closer or with family connections would be higher priority.
"Many girls in areas away from Remuera are often the ones who need the opportunities Baradene provides."
The Education Ministry's Katrina Casey said zoning would make sure of enough classroom space for the increased roll.
"We agreed to increasing the number of students the school could take but considered it was important for the education of the students that the school did not become overcrowded," Casey said.
Auckland Diocese Catholic Education Services manager Neil Laurenson said the move was a legal requirement if a state-integrated Catholic school wanted to go over its maximum roll.
Laurenson said the challenges facing parents who wanted their daughters educated at Baradene were no different from the zoning pressures at Auckland state schools.
"If everyone sent their child to the nearest school there wouldn't be this problem."
No one from Baradene College could be reached for comment.