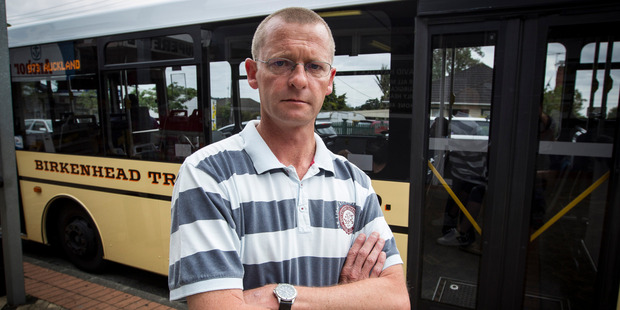 Dozens of disgruntled commuters are complaining to Auckland Transport each week about its troubled transition to a city-wide integrated ticketing system.
There were 772 complaints to the council-controlled organisation about its $100 million AT Hop card system between June 1 and November 27. That's an average of almost 30 a week across the network, for which 156,000 cards were in circulation by November 27.
The rollout of an integrated public transport ticketing system in Auckland has been beset by botch-ups and delays. It began with an ugly battle between Auckland Transport and Snapper, a subsidiary of Wellington-based company Infratil, which negotiated an agreement to supply an early Hop card on some Auckland buses.
Snapper was dumped in August last year after it failed to integrate its technology with Thales, which had won the contract for the integrated ticketing system ahead of Snapper.
The AT Hop card was introduced on trains and ferries at the end of 2012 and most bus services now use the system. Bayes school buses are due to adopt it next month.
Auckland Transport spokesman Mark Hannan said there were 1.5 million transactions in November alone.
"In the previous six months, Auckland Transport received 772 complaints, a rate of .00495 per activated card."
The rollout was progressing according to plan but Auckland Transport acknowledged customers may have experienced technical issues, which were "inevitable with a project of this scale and complexity", Hannan said. "We would like to thank our customers for their patience and support."
Hop card overcharging delays 'frustrating'
Andy McCulloch estimates he and his fiancee have been overcharged at least 25 times since AT Hop cards went live on Birkenhead Transport buses in July.
"I think the concept of [integrated ticketing] is awesome, it's just got to work," McCulloch said.
The pair should pay $4.05 for each journey to and from downtown Auckland, but have been overcharged up to $6.
Overcharged fares were eventually repaid, but it was time consuming - the Beach Haven banker still has three reimbursements outstanding.
"I check it all the time now, it's pretty frustrating."
Auckland Transport spokesman Mark Hannan said there was an "intermittent technical issue" on Birkenhead Transport buses, and issues withinternet connections in Birkenhead in November.