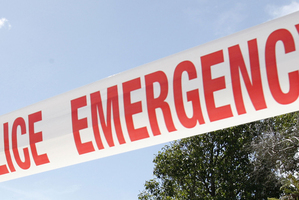 Forensic experts will try to identify the body of a man found on a walking track in the Coromandel as public appeals fail to shed any light.
The man was however wearing a wedding ring, so was likely to have family concerned for him, police say.
Believed to be aged in his mid 30s to 40s, the man was found by a group of walkers about midday yesterday in the Puketui Valley near Tairua.
The body was flown to Waikato Hospital in Hamilton last night.
"We currently have a finger prints expert examining the man and if this is unsuccessful we can look at using the services of a forensic dentist, but we would still like to hear from anyone who has a male friend or relative unaccounted for,'' said Sergeant Damien O'Kane, of the Tairua police.
Public appeals for information had so far yielded few responses.
The man was wearing a dark blue, grey and light blue t-shirt, dark shorts, black lace-up gumboots and a red and grey or black EOS branded backpack.
Police say it is too early to speculate on how the man died but there don't appear to be any suspicious circumstances.
Anyone with information can contact Mr O'Kane at the Tairua Police Station on 07 858 6200.
- APNZ