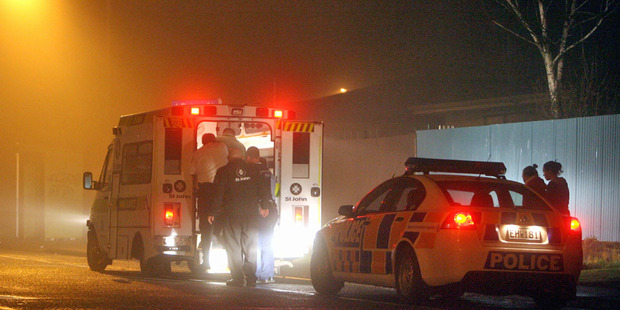 A Hamilton woman killed when her car and a bus collided had just graduated from university and had a fresh start in a new job.
Lynelle Joy Bray was taking a close friend back to his home on Monday afternoon when the car she was driving was in a collision with a bus at a four-way intersection controlled by traffic lights in the suburb of Beerescourt shortly before 5pm.
The 46-year-old mother of two died at the scene.
Her friend suffered moderate injuries and was yesterday understood to have had surgery for a broken arm at Waikato Hospital.
Karen Donald, Ms Bray's only sibling, yesterday told the Herald her family were in shock and were making their way to her Hamilton home with some travelling from Australia.
Ms Bray had just completed her final accounting papers at Waikato University and was to start a new job in February, she said.
"She had just been offered a new job, so it was a new start for her with a Hamilton firm ... it's so unfair.
"She had a great life and was a really beautiful, kind-spirited woman, the kind whose smile would light up a room - she was my everything sister."
Ms Donald said Ms Bray had an outgoing personality but "was also a bit of a homebody".
Her family had celebrated Christmas a week early with their elderly mother who had recently had heart surgery.
She said the funeral was likely to be in her hometown of Taupo this week.
Inspector Marcus Lynam, the acting Waikato road policing manager, said it was too early to comment on the cause of the crash.
But he said checking the sequencing of the traffic lights at the intersection where the crash happened would be part of the police investigation.
At the time of going to print, the Waikato road toll stood at 22 for 2013 - the lowest figure ever in a region which has traditionally recorded some of the worst statistics for road deaths in the country.