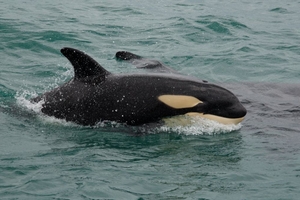 Stories making the headlines across the regions today include a winning Lotto ticket given as a Christmas gift and a pod of Orcas make a splash in Northland.
A pod of 23 orcas delighted boaties and devoted researcher Dr Ingrid Visser when they cruised into the waters at the Poor Knight Islands.
A couple who won a million dollars from a Mount Maunganui Lotto ticket given as a Christmas gift plan to thank the relative who bought it for them by paying off their mortgage.
A New Zealand woman who has spent more than two years battling rare and extreme complications from eating toxic fish has made a desperate plea for help.
An attempt to snatch her 2-year-old son off a Wanganui street has left a young mother unnerved.
Staff and pupils at a Masterton Kohanga Reo are mourning the loss of a young girl killed in a car crash near Taumarunui.
Finally, Hawke's Bay is ready to see in the New Year with a bang.
For more articles from this region, go to Northern Advocate