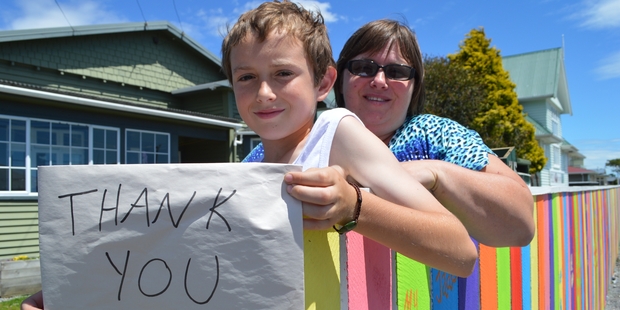 In a show of holiday spirit, Greymouth residents have rallied to help a boy who lost his Christmas money when he went to spend it on Boxing Day.
Alex Hume, 12, had set aside about $190 in cash to buy an X-Box at The Warehouse sale, but on his way to the store the money went missing.
His mother, Wendy Frew, dropped him off and was waiting for him outside, because car troubles left her unable to lock the doors.
"I got a text from him saying 'Is the money in the car? I can't find it."'
Alex's family were so upset about the lost money, his aunt Michelle Keene decided to ask Greymouth residents on Facebook if anyone had found it.
Messages of support came pouring in, and people began to offer donations to cheer him up.
"I couldn't keep up with the notifications," Ms Keene said.
They had not expected to receive donations, but people were so eager to help, Ms Keene arranged to let them transfer money to his account.
"(It's) what Christmas is really about ... those random acts of kindness from these people."
Alex has received more than $100 so far, and if the donations go higher than the original amount the family will donate the rest to charity.
Ms Keene thanked everyone for their help and kind words.
"I feel quite proud and privileged to live in a community where people care."
The Warehouse agreed to sell Alex an X-Box at the discounted price, even though he missed the Boxing Day sale.
- The Greymouth Star